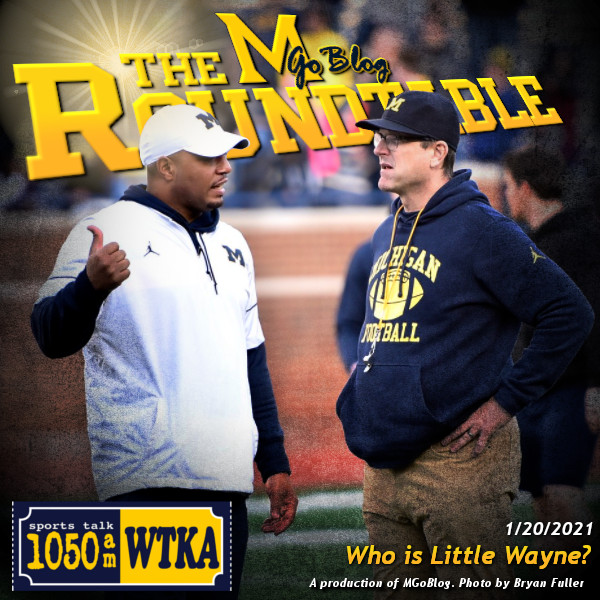 Things discussed:
Pre-show: Jim Harbaugh thoughts at the tail end of The Michigan Insider.
Question: Interim tag? What about co-head coaches?
Harbaugh: Likely to return to Michigan, wants to see if the NFL is interested but we only see the Raiders as potentially interested.
Mike Elston: One of the guys. If you're going to be a lifelong DL coach might as well come home.
Let's play if he goes: Hart? Gattis? Macdonald?
Outside options? We haven't changed.
Likelihood it happens? Only Raiders, G-Men seems like it would be weird. If the NFL really wanted Jim Harbaugh he'd be in the NFL right now. It would have to be a team that wants to make the whole operation Harbaugh's because your GM has to be the rare type of boss who can get along with him.
Jacksonville? Not with Baalke there. But Jim's good friend is director of player personnel.
Do we care that Michigan has a coach looking around? If it wasn't Harbaugh, probably.
Hoops: Played with guts in Champaign, PG coming around, Frankie's not a shooter but had a super spreader event at Crisler.
Hockey: Got lucky to win 2 against PSU, go to Minnesota when they're trying to find a goalie (can't have ours again).