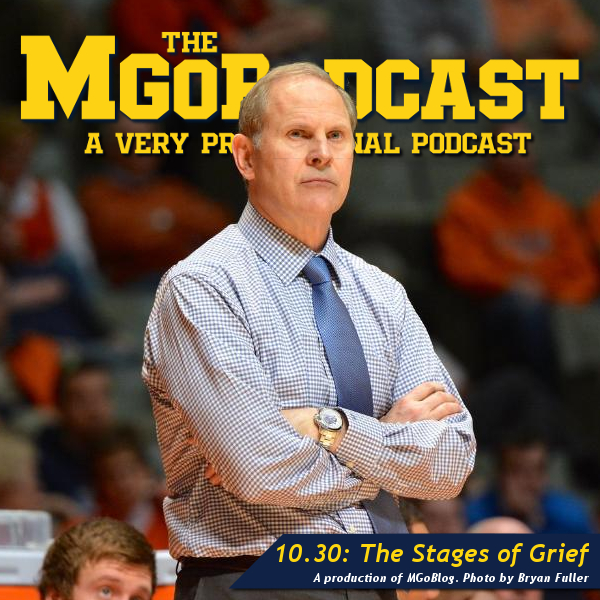 The Sponsors
This show is presented by UGP & The Bo Store, and if it wasn't for Rishi and Ryan, MGoBlog would be like if the basketball program stuck it out with Amaker all these years.
Our other sponsors are also key to all of this: the Residence Inn Ann Arbor Downtown hosted us (and the Wagners last week), the University of Michigan Alumni Association might know a guy, Ann Arbor Elder Law might've come up with a better retirement plan than Cleveland, Michigan Law Grad will get you out of a ticket if you're racing to lock up a star assistant, Human Element is about to unleash the greatest posbang in the site's history, the Phil Klein Insurance Group is about to be contacted about a very bad policy, Peak Wealth Management is about to have a new client, and HomeSure Lending was probably like Alonzo Mourning dot gif when he heard who just stole Beilein.
--------------------------------------------
1. Now What?
starts at 1:00
We review the candidates who've come and gone. Ace warms to Yaklich after hearing the names after Juwan Howard. Speaking of Juwan Howard: about the best resume for an assistant you can possibly have. Porter Moser is not on this list.
2. Best of Beilein: Honorable Mentions
starts at 29:31
We all made lists of our top Beilein-era moments, and those lists did not fit into a Top 10, nor a Top 15, nor a Top 20, so here's all of the things that didn't make the list—it's a long non-list.
3. Best of Beilein: 11th-20th
starts at 1:07:07
Now we give our lists. Except we need to talk about our top moments for so long that we're going to need another segment before we even get to the top ten. Sorry not sorry.
4. Best of Beilein: 1st-10th
Starts at 1:39:30
Some you know. Some you're just going to get mad about. A few are obvious, but not in the obvious spot. This is really hard. There's probably a Smiths song in the Music.
MUSIC
"Cemetery Gates"—Leah Blevins
"Holding On"—The War on Drugs
"End of the Road"—Boyz II Men
"Across 110th Street"
THE USUAL LINKS
Direct download link (right click/save as)