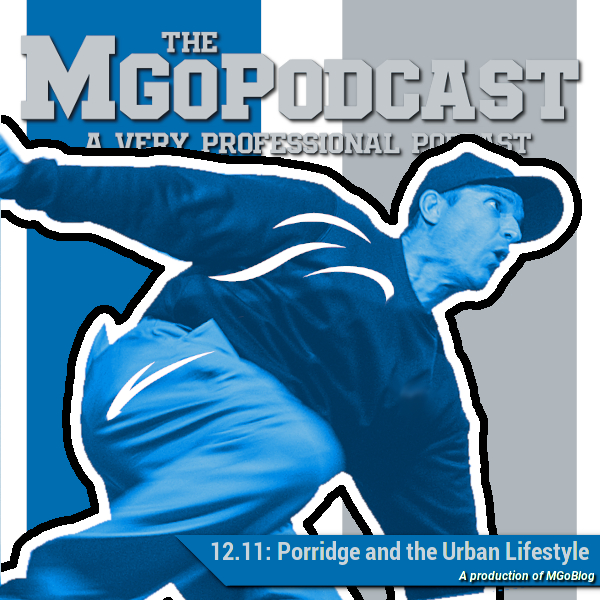 Thank you to Underground Printing for making this all possible. Rishi and Ryan have been our biggest supporters from the beginning. They're also behind our Ann Arbor Institutions t-shirt program. Take advantage of their 30% off Black Friday sale all weekend at ugp.io/ShopMichigan!
Our associate sponsors are also key to all of this: HomeSure Lending, Ann Arbor Elder Law, the Residence Inn Ann Arbor Downtown, Michigan Law Grad, Human Element, The Phil Klein Insurance Group, FuegoBox, and Information Entropy.
1. Penn State Recap
starts at 1:00
Wholesale fail. Can we all agree now that running off your starting quarterback is bad? Did they ruin Joe Milton so much in the last six weeks that they would rather stick with Cade when he can't even remove his mouth guard with his throwing arm? Defense just so many things wrong. Let's talk about new coaches.
[The rest of the writeup and the player after The Jump]
2. New Coach Ideas Time
starts at 17:35
We run through the plausible name and then talk about 20 other guys. Bad year to be doing this if they don't get Campbell, probably.
3. Hot Takes and Hockey
starts at 48:20
The slick kids run into the left wing lock. Gonna take more than dumping and chasing to beat a team that plays like Notre Dame, and that takes time and getting used to attacking through the neutral zone with speed and precision.
4. Around the Big Ten wsg Jamie Mac
starts at 1:04:15
Everybody's covering. Michigan State must be the most annoying team to play ever. Scott Frost has a new batch of complaints because his center can't snap the ball.
MUSIC:
"What's the Matter"—Twin Peaks
"Do I Have to Talk You Into It"—Spoon
"It's Too Late"—The Isleys
"Across 110th Street"
THE USUAL LINKS: