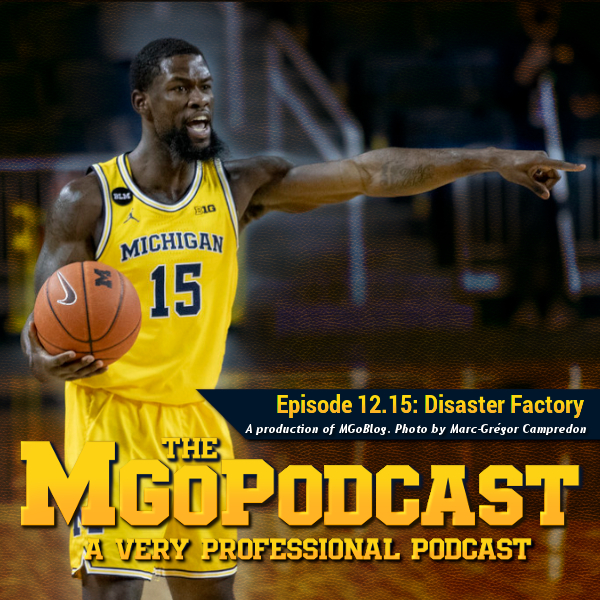 If you wonder if the guy has a record out on Sub Pop: shooter!
The Sponsors
Thank you to Underground Printing for making this all possible. Rishi and Ryan have been our biggest supporters from the beginning. They're also behind our Ann Arbor Institutions t-shirt program. They have awesome custom tees and hoodies and low, affordable prices. They also have tons of great Michigan apparel that you can wear proudly to support the maize and blue! Check out UGP's holiday gift guide at ugp.io/holidaygiftguide and use the promo code HOLIDAY for 25% off your next purchase!
Our associate sponsors are also key to all of this: HomeSure Lending, Ann Arbor Elder Law, the Residence Inn Ann Arbor Downtown, Michigan Law Grad, Human Element, The Phil Klein Insurance Group, FuegoBox, and Information Entropy.
1. Nebraska Recap
starts at 1:00
We fight over how many minutes to give to Chaundee Brown, and whose.
The rest of the writeup and the player after The Jump]
2. Hot Takes and People Losing to Northwestern
starts at 36:22
Does this include Michigan State? Yes.
3. Jelly Fams Rules and Nominees, plus a Maryland Preview
starts at 1:12:40
Both Gath is currently second in the WHEEEEEEE rankings but we all believe in him, as well as some other guys with major potential to Leroy Jenkins their Big Ten basketball teams. Turgeon forgot to recruit a point guard.
4. Defensive Coordinator Candidates
starts at 1:32:28
If you can't have soup, ask for the spoon.
MUSIC:
"Christmas in the City"—Marvin Gaye
"God Rest Ye Merry Gents"—Sharon Jones & the Dap Kings
"Souvenirs"—Andrew Bird
"Across 110th Street"