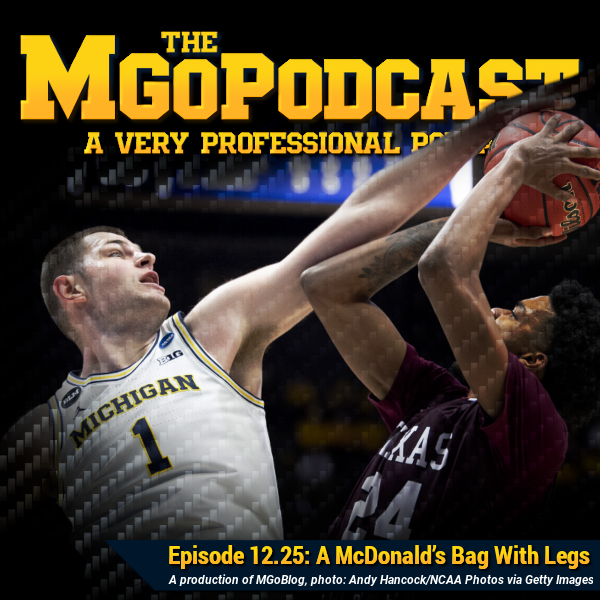 We're going to put out two half-sized episodes this week so we can preview LSU.
The Sponsors
Thank you to Underground Printing for making this all possible. Rishi and Ryan have been our biggest supporters from the beginning. They have awesome custom tees and hoodies and low, affordable prices, and tons of great Michigan apparel that you can wear proudly to support the maize and blue! Check out their wide selection of officially licensed Michigan fan gear at their 3 store locations in Ann Arbor or learn about their custom apparel business at undergroundshirts.com.
And let's not forget our associate sponsors: HomeSure Lending, Ann Arbor Elder Law, the Residence Inn Ann Arbor Downtown, Michigan Law Grad, Human Element, The Phil Klein Insurance Group, and Information Entropy, the Raw Power app for iOS by Gentleman Coders.
And introducing SignalWire, which is the virtual office platform we recorded this on because we've had it up to here with Zoom (use the code MUPPETS and they'll buy your team lunch!)
1. Recapping Texas Southern
starts at 1:00
Zeb Jackson for ten minutes—just want that guy getting some confidence in his shot. Interesting high-low with Terrance Williams, since he's not a spot-up threat right now: keep him on the court with Dickinson. Speaking of Dickinson: don't want him contesting 20% guards—fouling out was just a ref show. Other wings turned down open catch and shoot threes.t
2. Previewing LSU
starts at 20:22
Iowa stats but get there the opposite way: all the Isolation, very few baskets are assisted. They don't play defense—Michigan will have to shoot well but that's the big difference. Good news is Michigan just played at the football stadium in the BTT so they're a bit used to shooting with the backdrop. LSU's shooting is opponent-invariant, they don't clean up their own boards because they try to block everything. Worried that LSU is so good at getting calls and converting at the line.
[The player after The Jump]
MUSIC:
"The Offering"—Ikebe Shakedown
"Across 110th Street"