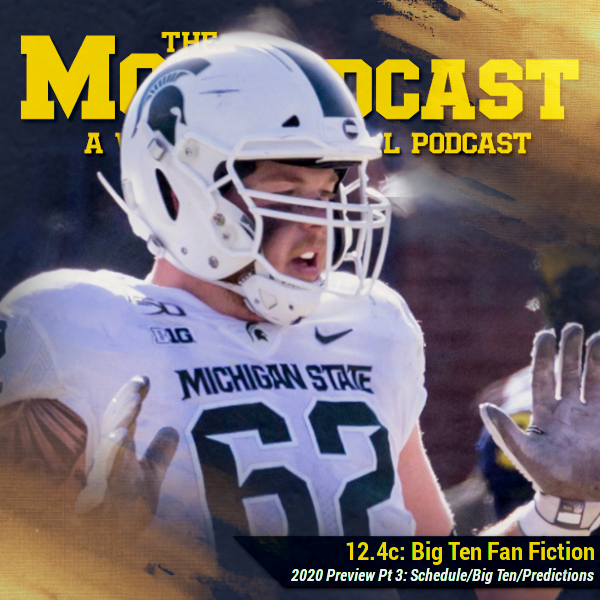 You have reached Part III of our preseason spectacular. The show is presented by UGP & The Bo Store, and if it wasn't for Rishi and Ryan I would be a trade magazine editor with uncool t-shirts.
Our associate sponsors are also key to all of this: HomeSure Lending, Ann Arbor Elder Law, the Residence Inn Ann Arbor Downtown, Michigan Law Grad, Human Element, The Phil Klein Insurance Group, FuegoBox, and Information Entropy.
1. The COVID Schedule
starts at 1:00
How many games are in your cereal box?
[The rest of the writeup and the player after The Jump]
2. The Big Ten West
starts at 14:54
Wisconsin or Minnesota, but let's talk a long time about Iowa for some reason.
3. The Big Ten East
starts at 45:16
We run out of time before Ohio State.
4. Hot Takes & Incredibly Specific Predictions
starts at 1:13:58
Seth does a bit.
MUSIC:
"Thursday in the Danger Room" (feat Kamasi Washington)—Run the Jewels
"Girl of the North Country"—Howard Tate
"To Defy the Laws of Tradition"—Primus
"Across 110th Street"
THE USUAL LINKS:
Probably for the best because that is a guaranteed super-spreader event.