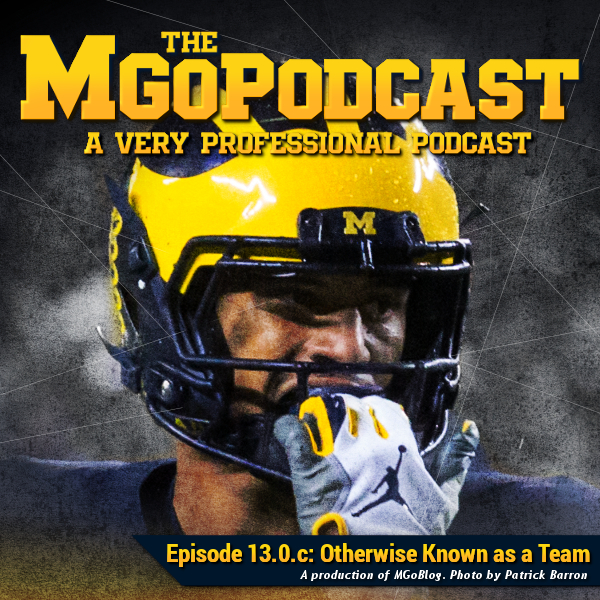 1 hour and 12 minutes
The Sponsors
Thank you to Underground Printing for making this all possible. Rishi and Ryan have been our biggest supporters from the beginning. Check out their wide selection of officially licensed Michigan fan gear at their 3 store locations in Ann Arbor or learn about their custom apparel business at undergroundshirts.com.
And let's not forget our associate sponsors: HomeSure Lending, Ann Arbor Elder Law, the Residence Inn Ann Arbor Downtown, Michigan Law Grad, Human Element, The Phil Klein Insurance Group, and Information Entropy, the Raw Power app for iOS by Gentleman Coders, and SignalWire, which is the virtual office platform we recorded on during the pandemic because we'd had it up to here with Zoom (use the code MUPPETS and they'll buy your team lunch!)
This episode however was recorded at Prentice 4M, on the other end of The Bridge, started by a couple of readers to have the perfect, affordable, safe, and clean living/renting/working space near campus.
1. Special Teams
starts at 1:00
Two guys who took the jobs of two pros. If Ronnie Bell can get to punts and not drop them they're 75 percent of the way to being a top punt return team in this age of spread punts. Michigan doesn't spread punt; they need to find someone who can get to them like Khaleke Hudson.
2. Hot Takes and the Big Ten West
starts at 19:04
We believe in Bert! Well above Northwestern maybe? Could Nebraska go 4-8 and KEEP Scott Frost? Wisconsin or Iowa?
3. The Big Ten East
starts at 39:04
We discuss from worst to first. Rutgers is performing at a program all-time high under Schiano. Alex has been reading the Maryland blogs. Michigan State is still starting an Allen. Penn State and Michigan could form one super team to challenge OSU. INDIANA!!!
4. Stupid Predictions and State of the World
starts at 57:44
Who's your boy on this team? Most disappointing thing about the season? Winner of the Big Ten East? C'mon, you know you want to say it.
MUSIC:
"Living Colour"—Cult of Personality
"Edit"—Geese
"Role Models"—Treeboy & Arc
"Across 110th Street"