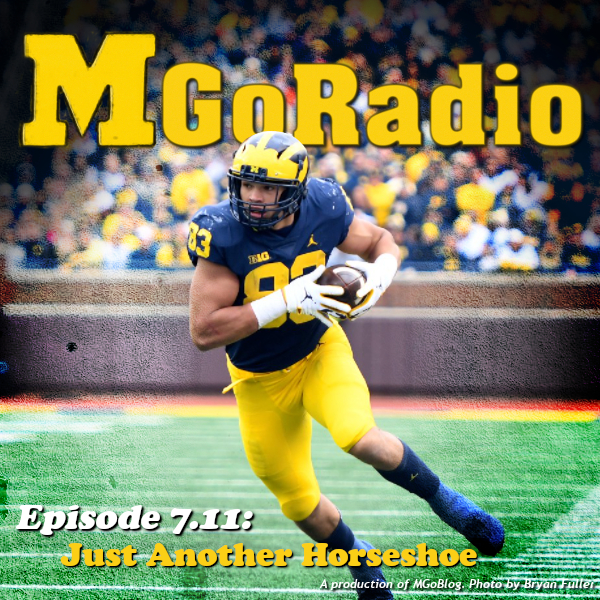 The Sponsors
Thank you to Underground Printing for making this all possible. UGP makes custom apparel such as t-shirts and sweatshirts and was founded by 2 Michigan alums over 20 years ago. They have 3 retail locations in Ann Arbor and offer thousands of University of Michigan athletic products for sale, ranging from clothing to accessories and memorabilia. Check them out at ugpmichiganapparel.com.
And let's not forget our associate sponsors: Peak Wealth Management, HomeSure Lending, Ann Arbor Elder Law, Michigan Law Grad, Human Element, The Phil Klein Insurance Group, Prentice4M, and Team Fan Club. We are of course made possible by SignalWire.
THE VIDEO
[After THE JUMP: the player and what we said]
--------------------------------------------
1. Ohio State preview w Alex Drain
Yeesh. Their running game is just dangerous enough to be lethal given the way you have to set up against their passing attack. Best trio of receivers at once? The hope here is we brought in a guy from an NFL defense that specialized in ruining young NFL quarterbacks to catch up to the OSU meta game where they've become a pro offense.
2. Ohio State's Defense
(starts at 21:11)
Kerry Coombs got the Paterno, Barnes made them a little leaky Cover 2 because the way they score that's all they have to be in this league. Linebacker level is exploitable; All could have a good game, Michigan might be able to Nebraska-Oklahoma this into a shorter game.
3. Maryland After UFR
(starts at 40:06)
Cade had a good game in a controlled environment. The Donovan Edwards stuff was a right response to what Maryland was doing defensively. As is tradition, the defense showed some things that make us terrified before Ohio State.
4. The Game, wsg Greg Dooley
(starts at 49:20)
We talk about the traditions of Ohio State, and how they're all linked back to Michigan, and clear up a few myths that Seth's been peddling.
MUSIC:
Tonight's featured musician is Ma Baker, whom I saved for this episode because they are headlining at The Blind Pig tonight. They are Washtenaw County's most righteous jam band.
"Jammy"
"Zonde"
"Falling Too"
And because Across 110th Street will get our Youtubes taken now now, the opener and outro:
"The Employee is Not Afraid"—Bear vs. Shark
"Ruska Vodka"—Motorboat
If you or a friend made some good tunes and don't have a label out scrubbing for them we'd be happy to feature you.