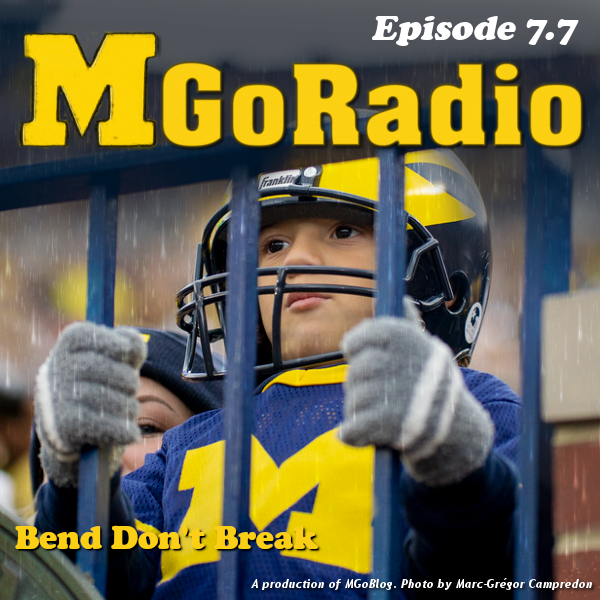 1 hour, like almost exactly.
The Sponsors
Thank you to Underground Printing for making this all possible. UGP makes custom apparel such as t-shirts and sweatshirts and was founded by 2 Michigan alums over 20 years ago. They have 3 retail locations in Ann Arbor and offer thousands of University of Michigan athletic products for sale, ranging from clothing to accessories and memorabilia. Check them out at ugpmichiganapparel.com.
And let's not forget our associate sponsors: Peak Wealth Management, HomeSure Lending, Ann Arbor Elder Law, Michigan Law Grad, Human Element, The Phil Klein Insurance Group, Prentice4M, and made possible by SignalWire.
THE VIDEO:
1. Michigan State Offense w Alex Drain
Live and die by the big play. Offensive line uses nine guys but Kenneth Walker III is going to make guys miss and carry more on his back. Two speedsters and a QB who can hit them is our concern.
2. Michigan State Defense w Alex Drain
starts at 18:57
Bend don't break versus bends but won't break you matchup. Still go back to MSU quarters because they have MSU safeties.
3. Northwestern After UFR
starts at 34:12
Offense was unimaginative, got safeties in faces at the line of scrimmage (bad) but RBs dealt with them (good). Defense dominated; I was upset about the officiating, especially the chop block and the sideline judge.
4. Seth's Hockey Podcast w David Nasternak
starts at 46:54
What happened versus WMU? They're actually a good team. Wisconsin is not, but Moe stood on his head to keep the Badgers in it. Minnesota looks shaky, we find out about Penn State tonight.
MUSIC:
Tonight's featured musician is August Red, which is user Tom Nixon (class of '92)'s new band that pays homage to that late 70s and early 80s LA sound.
And because Sony bought Across 110th Street and slapped a claim on us, the opener and outro:
"The Employee is Not Afraid"—Bear vs. Shark
"Ruska Vodka"—Motorboat
If you or a friend made some good tunes and don't have a label out scrubbing for them we'd be happy to feature you.