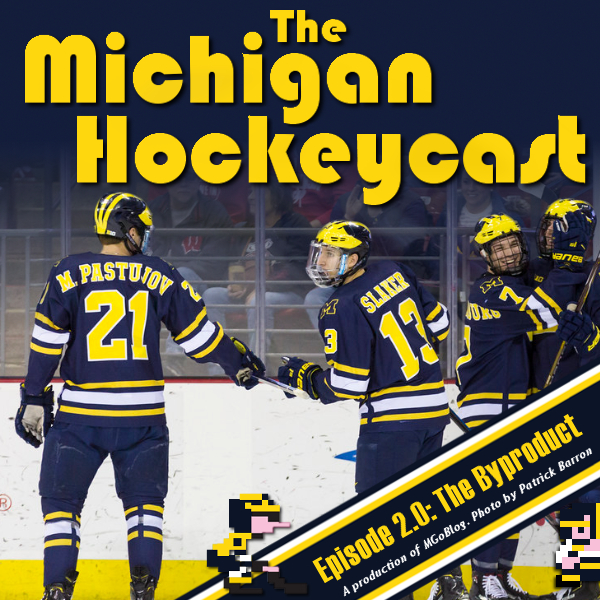 We wanted elite coaching in the Big Ten and now we've got it.
Chemists: MGoHockey Correspondent David Nasternak and Anthony "For Now" Ciatti.
This Podcast Has a Sponsor: Michigan Law Grad Jonathan Paul is the guy with the C you want skating next to the ref and pleading your case. He's also a good guy to sit next to at the hockey games.
---------------------------------
1. Michigan Hockey Roster Breakdown and Exhibition Game Talk
starts at 0:50
We are back! Well at least David is. Anthony is only here as a guest this season. First, we talk about last year's team and what is different this year? How are the departed players going to be replaced, and was that what we expected based on the lines from the exhibition? Speaking of the exhibition, Sunday's game had little to take away aside from the lines. How do the freshmen stack up? Where are the opportunities for improvement this year?
2. Schedule, B10 Breakdown, Hottaeks, and Predictions
starts at 36:38
After the break we talk about hot takes and why Anthony cannot buy hot sauce. There are no hot takes but specific rebuttals of some that have been floating around. We break down the schedule and in the process the other Big Ten teams. We then make predictions for the season. What is the ceiling and floor? What would have to happen for either to be realized? Spoiler: we predict basically what we did last year but for slightly different reasons.
MUSIC
"NHL on ESPN Theme"
"Without Me"—Eminem
"Ice Hockey (NES) theme"
THE USUAL LINKS