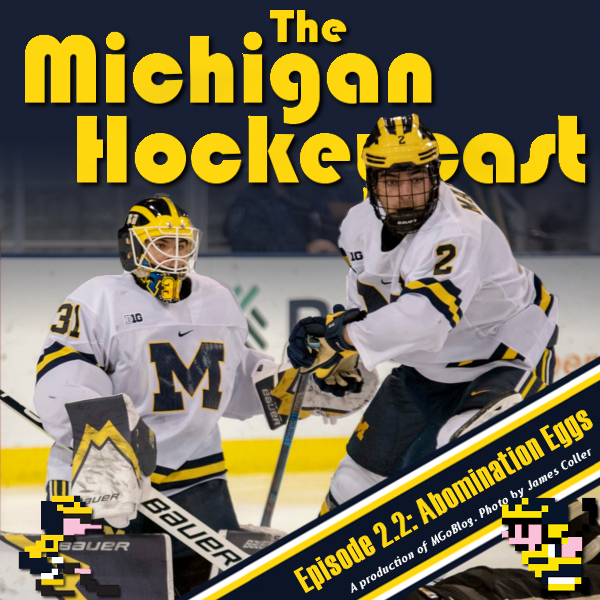 Who's the last goalie you would take over Strauss Mann right now? Hunwick?
Chefs: MGoHockey Correspondent David "Bright Orange Burner" Nasternak and Adam "Blushing" Schnepp
This Podcast Has a Sponsor: Michigan Law Grad Jonathan Paul is the guy with the C you want skating next to the ref and pleading your case. He's also a good guy to sit next to at the hockey games.
---------------------------------
1. First Four Series Breakdown
starts at 0:50
We're a week into the conference season, which means it's time to recap (most of) non-conference play and take a quick look ahead. This time with 100% more continuity-related podcast jokes! Also 100% more Adam.
First, we run through each series. What went well? Where has Michigan faltered? What can advanced stats tell us about Michigan's play so far? We touch on opponent quality as well as which players have stood out.
2. Team Lines/Pairings Debate and Minnesota Preview
starts at 25:51
The lines we'd like to see based on what we've observed so far as well as the availability of personnel. In other words, key injured players are back, so where should they slot in? We also talk about special teams and what we may see from Michigan's power play and penalty kill in the future. Then we look ahead to this weekend's series against Minnesota at Yost, which involves the slow realization that we're living in Bizarro World.
MUSIC
"NHL on ESPN Theme"
"Brass Bonanza"—Hartford Whalers
"Ice Hockey (NES) theme"