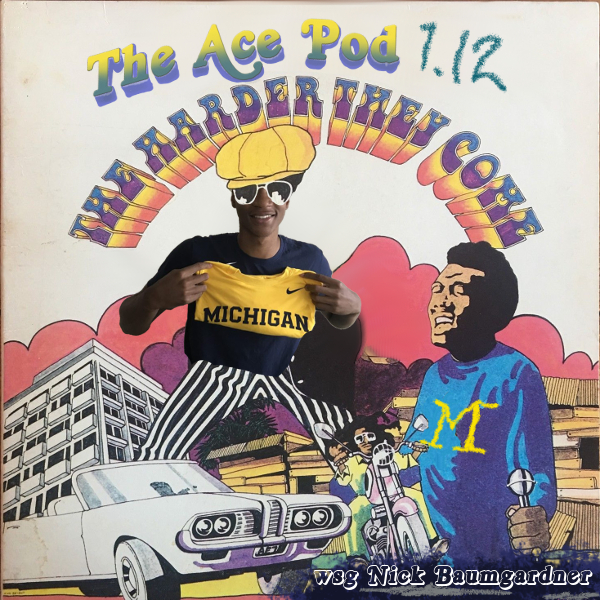 Our own stadium needs to be a safe space for our kickers' balls!
This week's podcast is, as always, brought to you by the law offices of E. Jason Blankenship. Check out his shiny new site here.
We're also excited to build on our new partnership with The Athletic. This week, Michigan football columnist Nick Baumgardner joins me for the final segment to discuss his take on the Penn State game, his film study of Shea Patterson, the direction of the offense, weighing change against transition costs, and plenty more.There's also the usual mailbag.
This week's topics:
Which players benefit from Franz Wagner's injury? How does it change the non-conference outlook?
Monstar lineups
Who benefits the most from the change to Juwan Howard?
KenPom preseason rankings
Women's hoops outlook
An important PSA about kickers, footballs, and not throwing the home kicking footballs out of the stadium, lest Jon Falk hunt you down
Gattis feelings post-PSU
Should Don Brown change it up?
Speedy Eaglet
Thanks to all who sent in questions this week, and also to Nick for taking the time to dig into some tough big-picture questions about the football program while not veering off the road.
MUSIC:
"The Harder They Come" — Jimmy Cliff
"Shape Shifter" — Laura Viers"