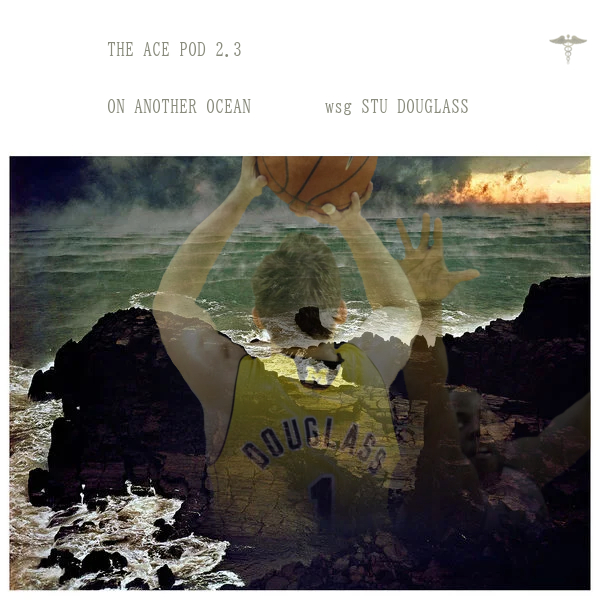 "That moment and that feeling, the hush of that crowd, that sticks with me most vividly, for sure."
I'm very excited to welcome Stu Douglass onto the show. The two-time Michigan basketball captain needs little introduction; he graduated in 2012 as the program's all-time leader in games played and fifth in three-pointers made. Since his U-M career, he's spent most of his professional basketball career in Israel, where he currently resides—a tricky situation at the moment that we discuss at length.
This episode, as always, is brought to you by the law offices of E. Jason Blankenship, who may be socially distanced from the courthouse but is still taking on clients. You can find his new website here.
SEGMENT ONE: RUNNING THE ISO IN ISRAEL
We discuss Stu's current contract situation in Israel, why he stayed when other Americans left for home, and what it's like being isolated away from his home country. Stu discusses the challenges of staying in playing shape and how that could impact the restart of basketball in any league—there are major risks for players in moving too quickly but money will influence leagues to push it.
Stu has some business plans and I probably should charge a commission if he takes my advice but we're calling this one a freebie. We move into talking about his playing career in Israel, getting used to the country and style of basketball, sage advice he received early in his career, and the differences between Israeli ball ("half-assed sets and getting into a ball screen"), the NCAA/NBA, and other European leagues.
SEGMENT TWO:
We take it back to Stu's playing career at Michigan, starting with a discussion of the 2011 MSU game and where it stands among his most memorable moments. There's one in here that most of you will not guess. Stu reveals who Zack Novak was yelling at during the Aneurysm of Leadership—that answer also may surprise you, as it certainly surprised him.
He also discusses the behind-the-scenes, business-like approach even the most clean-cut college coaches take in the NCAA. John Beilein called him soft in his first drill at Michigan. We talk Beilein's departure from Michigan and whether it came as a surprise to him, how much he keeps up with the current team, and his thoughts on how fans perceive the early entry process versus the realities for the players.