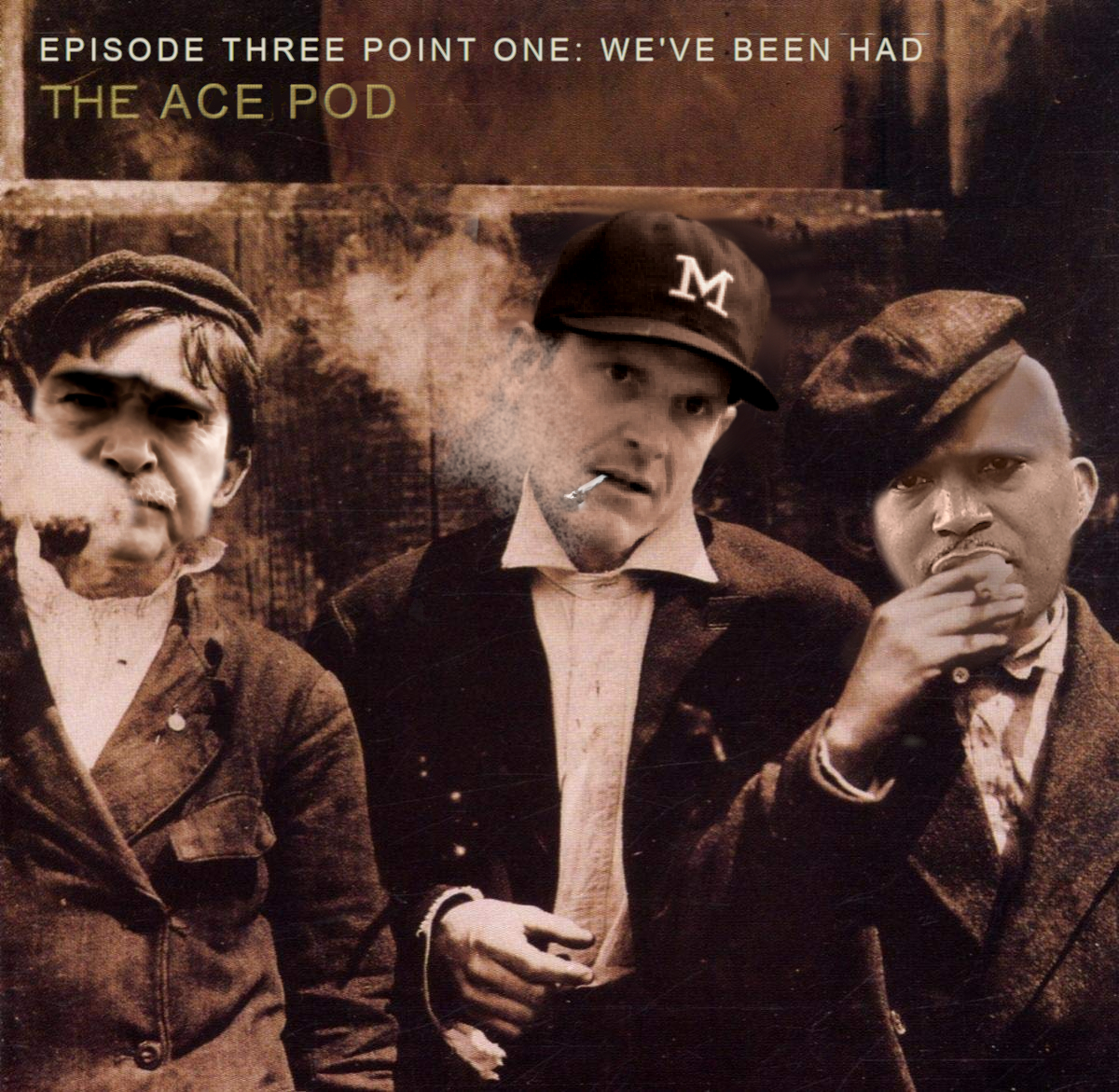 What's the worst they're going to do, get burned?
This episode, as always, is brought to you by the law offices of E. Jason Blankenship, who may be socially distanced from the courthouse but is still taking on clients. You can find his new website here.
You can follow Connor on Twitter and subscribe to his newsletter, A Lonely Impulse of Delight, that includes literary analysis of Calvin & Hobbes. Dan is not a writer but he is @ThiccStauskas on Twitter. If you'd like to hear more, the two co-host The StausCast.
SEGMENT ONE: HAPPY BIRTHDAY, DAN
Dan's birthday was on Halloween. That game was also on Halloween. An unfortunate series of events ensue.
SEGMENT TWO: FEELINGSBALL
The vibes are bad again. Why does this coaching staff always seem to leave gaping holes in the roster? Have we done a complete 180 from last week? Where are the fast cornerbacks? WE SAID, WHERE ARE THE FAST CORNERBACKS?
SEGMENT THREE: LISTENER MAILBAG
Were we all wrong about Harbaugh or does this program have a hard ceiling? A question that makes Ace feel very old. The lack of upset wins is really crushing the program when combined with the inability to consistently beat rivals. We are now worried about Indiana, yes. How can this program salvage the season? Did the lack of an egregious Ben Mason personal foul set the wrong tone? How should Michigan handle rotating their glut of skill position players?SEGMENT FOUR: BIG TEN PICKSMan, this slate is ugly, and now it's only six games thanks to Wisconsin. The teams we universally put our faith in are… Maryland and Minnesota? Yikes.
Songs:
"No Place to Fall" — Townes Van Zandt
"Half Full Glass of Wine" — Tame Impala
"We've Been Had" — The Walkmen