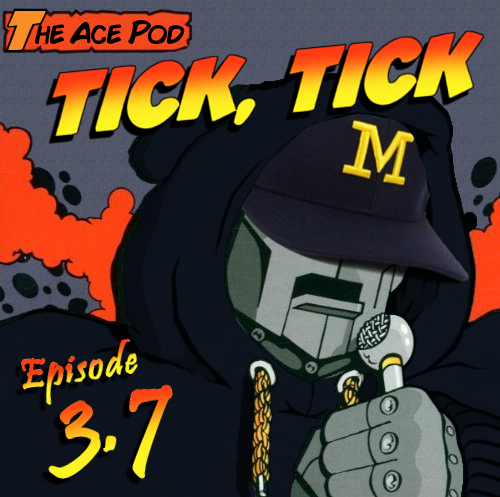 This episode, as always, is brought to you by the law offices of E. Jason Blankenship, who may be socially distanced from the courthouse but is still taking on clients. You can find his new website here.
You can follow Connor on Twitter and subscribe to his newsletter, A Lonely Impulse of Delight, that includes literary analysis of Calvin & Hobbes and, blissfully, nothing about Michigan athletics. Dan is not a writer but he is @ThiccStauskas on Twitter. If you'd like to hear more, the two co-host the newly titled Yet Another Michigan Football Podcast. Alex Cook you know from his writings here, and his blog about The Grand Castle.
[Writeup after the jump]
SEGMENT ONE: COACHTHOUGHTS
Our feelings about the latest rumors, why everything must take a painfully long time, how this could end up going, etc. Answering listener questions on Jim Harbaugh's leverage, what he'd have to do to get off the hot seat if he signs an extension, and whether insider-y info influences our desire to see Michigan move on.
SEGMENT TWO: MORE COACHTHOUGHTS
Would we want Matt Campbell to bring his assistants? All of them? Some of them? Keep the scheme? Let him choose? (Please let him choose. Don't RichRod era this.) Also, answering why you don't hear much from the players during these situations.
SEGMENT THREE: TRANSFER TARGETS
We scour the transfer portal for some names, mostly at defensive tackle. Surprise, I know.
SEGMENT FOUR: DAN'S BASKETBALL PODCAST
Answering questions on M's two-point defense, whether they're the best team in the Big Ten, how they match up against the other contenders, and whether we should expect Hunter Dickinson to be around for very long. Also, Dan breaks down the difference between a Problem™ and a Bucket™.
Songs:
"Tick, Tick..."—MF Doom (RIP) ft MF Grimm
"Arrow Root"—Metal Fingers
"Eye"—Madvillain