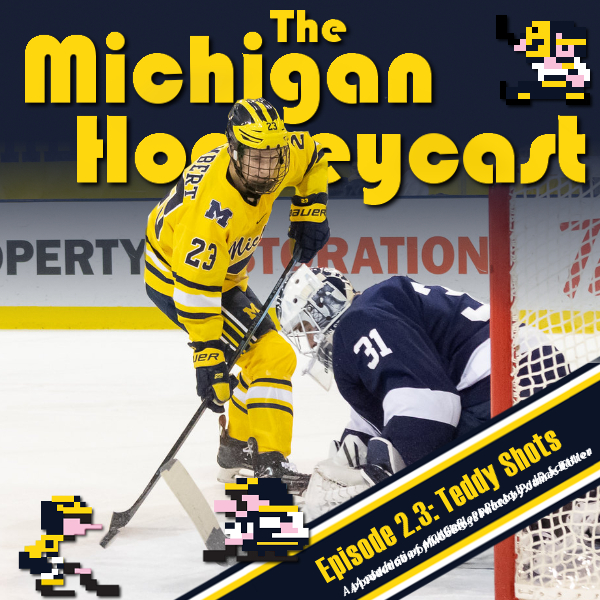 wsg Bailey Johnson (@BaileyAJohnson_) hockey beat writer for The Michigan Daily
This Podcast Has a Sponsor: Michigan Law Grad Jonathan Paul is the guy with the C you want skating next to the ref and pleading your case. He's also a good guy to sit next to at the hockey games.
---------------------------------
1. Since Last We Met
starts at 0:50
David runs down the series since the last HockeyCast. The team is playing better but cannot get over the hump. Obviously the biggest issue is scoring, but what else is going on? Defense is much improved, and goaltending from Strauss Mann has been stellar.
2. Team Lines/Pairings Debate and Minnesota Preview
starts at 25:51
We chat with Bailey about her observations of the team. How has the culture evolved? How can they take the next step to become a good program? What are they lacking? What is going well? The team seems closer to being good than their on-ice performance and results would indicate.
MUSIC
"NHL on ESPN Theme"
"Brass Bonanza"—Hartford Whalers
"Ice Hockey (NES) theme"