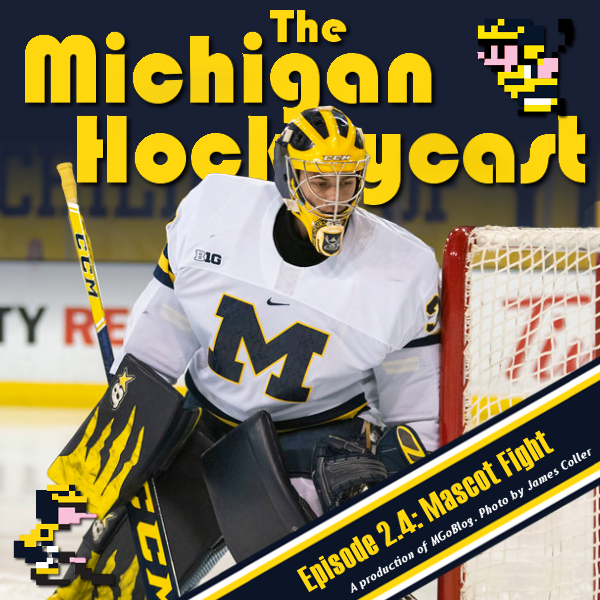 They Penn Stated Penn State
wsg  Adam Schnepp
This Podcast Has a Sponsor: Michigan Law Grad Jonathan Paul is the guy with the C you want skating next to the ref and pleading your case. He's also a good guy to sit next to at the hockey games.
---------------------------------
1. GLI, ND, and PSU
starts at 0:50
We mixed up our lines a bit and brought back Adam to talk about everything that has happened since the GLI. That tournament ended like many games from the season's first half, but since then Michigan has swept Notre Dame on the road and nearly swept top-ten Penn State in Happy Hockey Valley. We go through what changed, what's going well, and what has to continue for Michigan to keep their second-half success going over the regular season's final ten games.
2. To OSU AND BEYOND?
starts at 27:46
After the break we preview Ohio State and discuss why it's the biggest series of the season. There's some talk about mascots and a tiny bit about mascot fights, though the bulk is just on traditional mascoting. We then take a look at the conference standings and Pairwise to come up with a picture of where Michigan might finish and what they need to do to have a reasonable shot at making the tournament.
MUSIC
"NHL on ESPN Theme"
"Blades of Steel"
"Ice Hockey (NES) theme"
THE USUAL LINKS