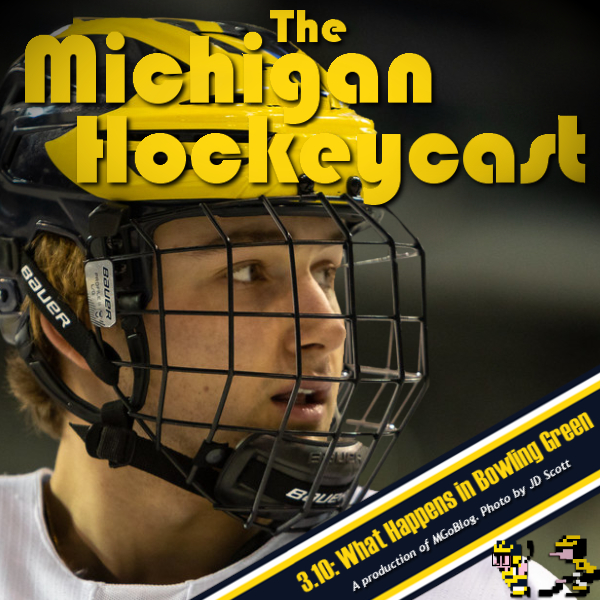 With David Nasternak and Alex Drain
This Podcast Has a Sponsor: Michigan Law Grad Jonathan Paul is the guy with the C you want skating next to the ref and pleading your case. He's also a good guy to sit next to at the hockey games.
[Writeup and player after THE JUMP]
---------------------------------
SEGMENT 1: THURSDAY NIGHT MASSACRE
starts at 0:50
Alex and David deviate from hockey and discuss multiple tangents . Michigan gets Notre Dame to play their style and it works well . Goals, goals goals! Portillo looks very comfortable in net... and using his stick.
SEGMENT 2: FRIDAY NIGHT BOATRACE
starts at 21:18
A couple of fluky goals in both directions. Similar style points, but better play from the Irish. NBCSN is going to shut down. Sad face. Jay Keranen just gets better. MSU deja vu...but with a different ending. PP/PK discussion. CHN Power 16 and Big Ten Standings.
MUSIC
NHL on ESPN Theme
"The Waiting"—Tom Petty and the Heartbreakers
Ice Hockey (NES) theme