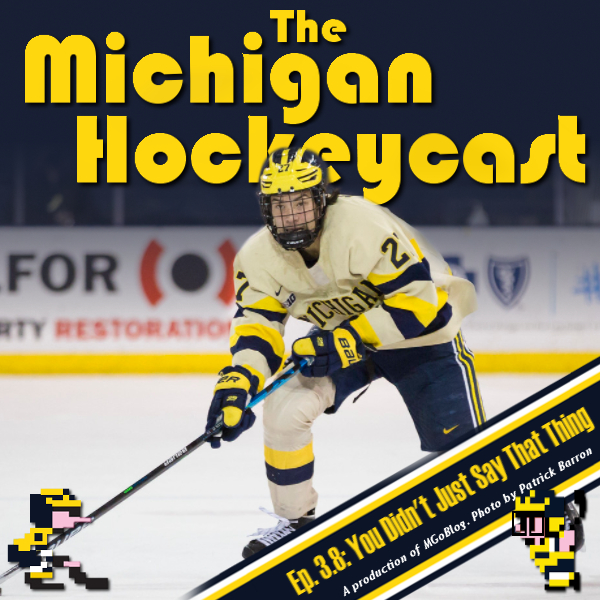 With David Nasternak and Alex Drain
This Podcast Has a Sponsor: Michigan Law Grad Jonathan Paul is the guy with the C you want skating next to the ref and pleading your case. He's also a good guy to sit next to at the hockey games.
[Writeup and player after THE JUMP]
---------------------------------
SEGMENT 1: THE 9-0 GAME
starts at 0:50
Jinxes and favorite Lions game. Game 1 and first 50 minutes of Game 2 is one narrative: Michigan is the better team. But the first game MSU's defense falling apart was the story. Some of the goals MSU's goalie gave up were terrible. State levels Kent Johnson—how is that not a major?—in the head after the 8-0 goal.
SEGMENT 2: THE 2-3 GAME AND RESET
starts at 20:29
The *WORST* way to start an MSU game is let them get a quick goal. Just a defensive breakdown on the 2nd shift of the game. Charlie Combs is a Just a Shooter™ and they made it work. Blankenberg was maybe right to play the too many men puck because MSU defenders were in the area. Second goal given up at the end was unforgiveable: all five players go puck-chasing. Freshmen coming along: is Beniers a top-five pick?
MUSIC
NHL on ESPN Theme
NHLPA 93 Menu Theme
Ice Hockey (NES) theme
THE USUAL LINKS
You don't just let Nik Stauskas shoot.