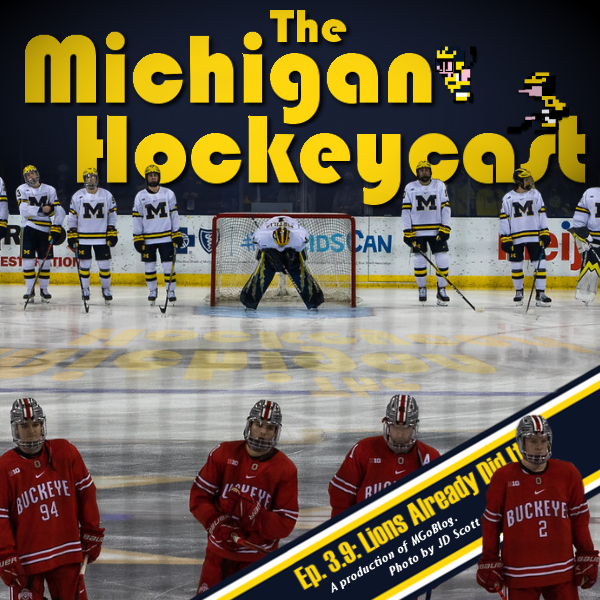 With David Nasternak and Alex Drain
This Podcast Has a Sponsor: Michigan Law Grad Jonathan Paul is the guy with the C you want skating next to the ref and pleading your case. He's also a good guy to sit next to at the hockey games.
[Writeup and player after THE JUMP]
---------------------------------
SEGMENT 1: THE WEIRD OFFSIDES
starts at 0:50
What was that? What's the dumbest rule you've ever seen applied oh right we asked a Lions fan.
SEGMENT 2: SCORING FIRST IS RECOMMENDED
starts at 20:29
Scoring first is recommended, especially if you're playing Ohio State and the officials are going to get fired if the penalties aren't even by the end of the 3rd. Can they play their game against Notre Dame?
MUSIC
NHL on ESPN Theme
Brass Bonanza! - Hartford Whalers Song
Ice Hockey (NES) theme