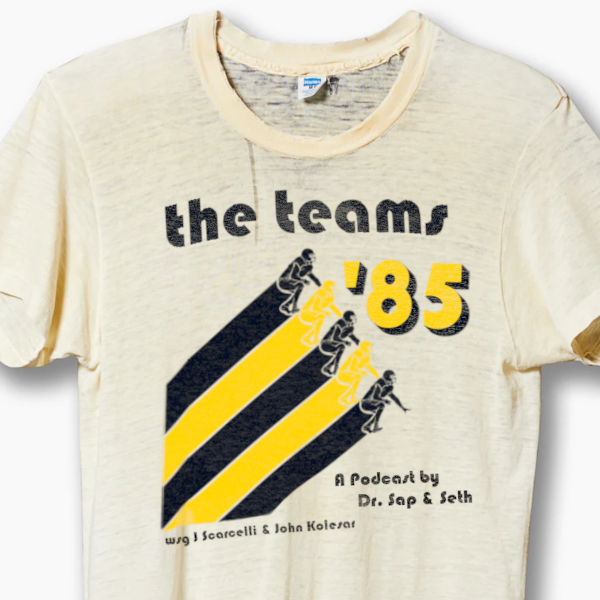 The Sponsor: School's started and you don't know where to put it. If you're moving, talk to Matt Demorest at HomeSure Lending now and see if you can't lock in a low rate while it lasts. In addition to being more ethical, knowledgeable, hands-on, intelligent, and fun to work with, Matt didn't steal John Beilein then run him out of town.
Previously: 1879, 1901, 1918, 1925, 1932, 1947, 1950, 1964, 1973, 1976, 1980, 1988, 1991, 1999
Special Guests: These are turning into Hardcore Histories with these interviews but what are you going to do when you've got Jim Scarcelli and Johnny Kolesar joining you to talk about the team that might have been Bo's best national championship claim.
1. SETUP AND PAYOFF
(starts at 0:50)
Sap and Seth set up the season because 1984 was rough. Has Bo lost it?
2. THE TEAM
(starts at 26:10)
The defense has a highlight video. The offense had Harbaugh.
3. THE NON-CONFERENCE
(starts at 1:04:30)
Notre Dame 20-12: Harbaugh is 2-10 in the first half. 'Soup' Campbell's reverse is called "Sally" which Michigan only ran in the big games.
@South Carolina 34-3: All we hear about are the Fire Ants defense. It's all over after Wilcher's helmet comes off.
Maryland 20-0: Seth's first Michigan game, Kolesar's first pass, the defense's first stand.
--------------------------------------------
THERE WILL BE A PART II
MUSIC:
"Glory Days"—Bruce Springsteen
"And We Danced"—The Hooters
"Across 110th Street"
THE USUAL LINKS
Jamie was a tough little, chiseled chunk of steel. You don't see the little bastard!