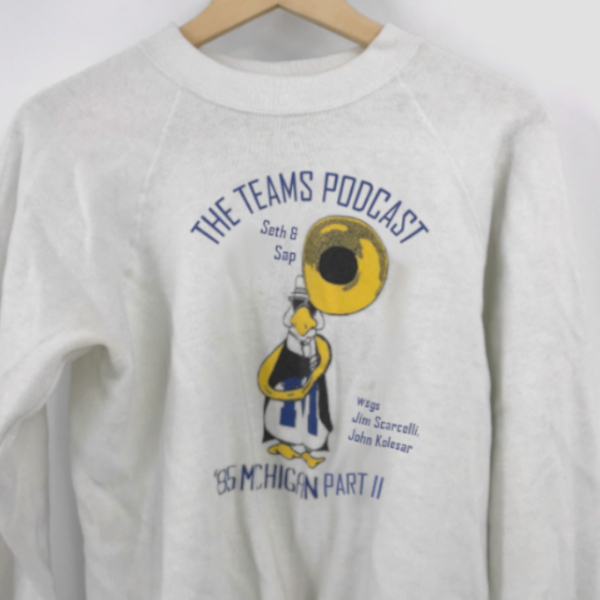 ---------------------------------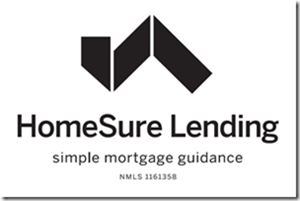 The Sponsor: If you're buying or reselling, talk to Matt Demorest at HomeSure Lending now and see if you can't lock in a low rate while it lasts. In addition to being more ethical, knowledgeable, hands-on, intelligent, and fun to work with, Matt's exactly as excited for Michigan hockey as you are.
Previously: 1879, 1901, 1918, 1925, 1932, 1947, 1950, 1964, 1973, 1976, 1980, 1985 p.1, 1988, 1991, 1999
Special Guests: These are turning into Hardcore Histories with these interviews but what are you going to do when you've got Jim Scarcelli and Johnny Kolesar joining you to talk about the team that might have been Bo's best national championship claim.
1.NOT YOUR DADDY'S BIG TWO LITTLE EIGHT
Wisconsin 33-6 (starts at 0:47): Before there was Barry Alvarez the guy who built Wisconsin was Dave McClain, who beat Michigan in 1981 and went way back with Bo, who has nicknames for every guy they play. Kick six They're coming in with Nate "Blue Moon" Odomes, a 2nd round pick of the Bills in '87. Kick six ices the game after the scrubs give up Michigan's first TD of the year. The Badgers bus almost doesn't make it:
@Michigan  State 31-0 (starts at 8:01): Red-letter and Green-letter games. Revenge for Harbaugh. MSU's got their 1984 situation: quarterbacks are all hurt. That doesn't explain how Michigan also blocked their first punt and took a 14-0 lead in the opening two minutes. Some big names on that MSU team though, including the guy who set the Big Ten rushing record, RB Lorenzo White, plus WRs Andre Rison and Bobby Ingram, and Nick Saban who recruited everybody but the OL, which got eaten alive by Messner.
@Iowa 10-12 (starts at 22:50): #1 vs. #2. Fry was a psychologist. Iowa QB Chuck Long could have gone pro, runner-up to Bo Jackson for the Heisman. Other guys drafted: RB Ronnie Harmon, Soph WR Quinn Early, Ts Mike Haight and Chris Gambol, G Dave Croston, DTs Jeff Drost and Joe Schuster, DB Devon Mitchell, LB Larry Station. Fry's Coaching tree was ludicrous:
| Position | Guy | Became |
| --- | --- | --- |
| Head Coach | Hayden Fry | Hall of Famer |
| Offensive Coordinator/QB Coach | Bill Snyder | Kansas State god |
| Offensive Line | Kirk Ferentz | Still Iowa's coach |
| Defensive Coordinator | Bill Brashier | HoF DC for Iowa |
| Defensive Line | Dan McCarney | ISU HC 1995-'06 |
| Linebackers | Barry Alvarez | Wisconsin's savior |
| Secondary | Bob Stoops | HoF HC with Oklahoma |
2. THREE STATISTICS TO WATCH
Indiana 42-15 (starts at 37:10): One of those classic Bo games where it's close at halftime and a blowout after because the other team just played their whole season in the first half. Bo was fired up to coach against Bill Mallory: no Sally plays in this one!
@Illinois 3-3 (starts at 40:18): Illinois realizes Michigan's not using the Flanker, according to the Flanker. They ran the '83 front in '85 and Michigan had a hard time moving the ball; they also fumbled on the goal line.
Purdue 47-0 (starts at 55:07): Shutting out Jim Everett. Coaches talk to Harbaugh and convince him to throw to his guy. Nobody's dogging; Ohio State is still on the docket. Rod Woodson who? Kolesar smacks him in the mouth. Moeller's defensive philosophy was like Don Brown's: consistently inconsistent, but a lot more zone. Fired up from the beatdown in West Lafayette last year. He didn't know if we were rushing, dropping, shitting, pissing, he didn't know what we were going to do. Kevin Sumlin was an outside linebacker on that team too. Bo loved the name Brock Spack.
@Minnesota 48-7 (starts at 1:02): First game at the Metrodome. Half empty but LOUD. Lou Holtz option team. Quarterbacks back then could object to the noise and the ref could quiet them; there was like a 12- or 15-minute delay as Harbaugh played with the crowd. Turf sucked.
3. THE GAME, THE FIESTA, AND THE KICKER
Ohio State 27-17 (starts at 1:12:16): All the metrics came together. Johnny Kolesar's gotta be better than Chris Carter. Ask Jamie Morris why Harbaugh nearly gets killed on The Pass.
Nebraska 27-23 (starts at 1:32:31): Tom Osborne's option doesn't work when they turn it over, and the Huskers did a LOT of that. Best team they faced perhaps.
The Future: Was Bo washed up? This is is still his program because of the '85 team.
--------------------------------------------
MUSIC:
"Bastards of Young"—The Replacements
"The Heat is On"—Glenn Frey
"Across 110th Street"
He didn't know if we were rushing, dropping, shitting, pissing, he didn't know what we were going to do.