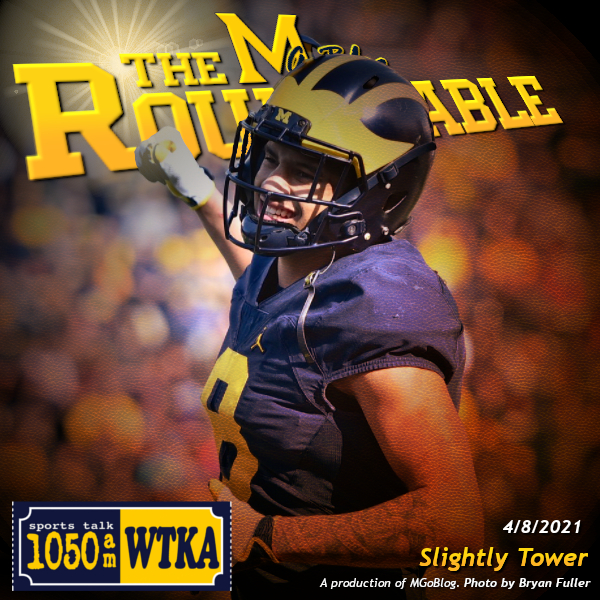 Things discussed:
Who's coming back? Eli solves a lot of the questions you have at guard. Chaundee would solve the rest of them plus shooting.
Do they go into the portal? Sam brings up Jacob Young but what do you get from him that you don't get from Frankie Collins?
Point guard is the only question. If it's a big question that says they don't believe in Zeb. Marion Jackson of Toledo or another experienced distributor is the only spot maybe.
Sam: Not a guarantee that Chaundee and Eli return, but it makes sense for both.
The incoming freshmen: Diabate is going to be a switchable nightmare at the four or five. Houstan can be your shooter from the three.
Barnes: we're slow-playing how excited we are about that guy. A lot of people think he could be the best player in the class. GR3 with a better shot LFG!
Eric Tolbert knew about the #2 NBA draft pick and didn't tell Beilein about it.
Hockey: How many of these guys are coming back? Lots of them!
Football: the offense looks good, defense looks terrible. Seth: I believe the offense because the RBs looked good and we're hearing the right things, and OL isn't all injured.
Defense: Oy. Safety should be fine but everybody else is struggling, especially the linebackers and DL.
Noise is they can't stop the run at all.
Part of that is probably the new system is complicated, and it's too much for a young team.
Portal effect: Michigan's transfer policy is bad across the board.
Who's the quarterback?