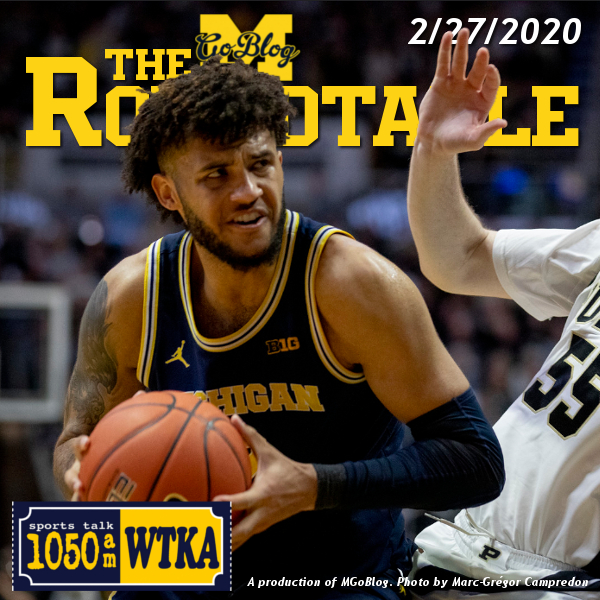 Things discussed:
Rutgers has an athletic team that can't shoot the ball.
Trevion Williams is the right guy for Austin Davis to body up. Put him on a brute.
Eli changes hair to look like X, plays like X
Can Michigan go to Cleveland?
Wisconsin: bad matchup for Michigan because they're three-dependent. Micah Potter has been a monster (also ironic people were complaining about King's transfer like two days after Potter became eligible from his Ohio State transfer)
Ohio State: How do those pieces fit together so well?
Craig: Michigan got a fair whistle at Purdue—the awful whistle disappeared after the first 8 games (by which point M had played 6) but Michigan still can't get a call at home—Ohio State game was one of the most ridiculous stripe games of the year. Ohio State has some crazy kind officiating (FYI the director of basketball who oversees the officials is a former OSU coach.)
Dr. Anderson: The guy who fired Dr. A was surprised decades later that the guy still had a job at Michigan. Athletic Dept. doesn't choose their doctors so someone at the university reassigned the guy. Who knew what when?
Craig: Was told if people knew, it wasn't at the higher levels.
Josh Christopher/Hunter Dickinson: Dickinson's defense has come around, he can shoot, can he go right? Christopher is uber athletic. Giant Dosunmu, throw out his high school numbers because there's no coaching at Mayfair.