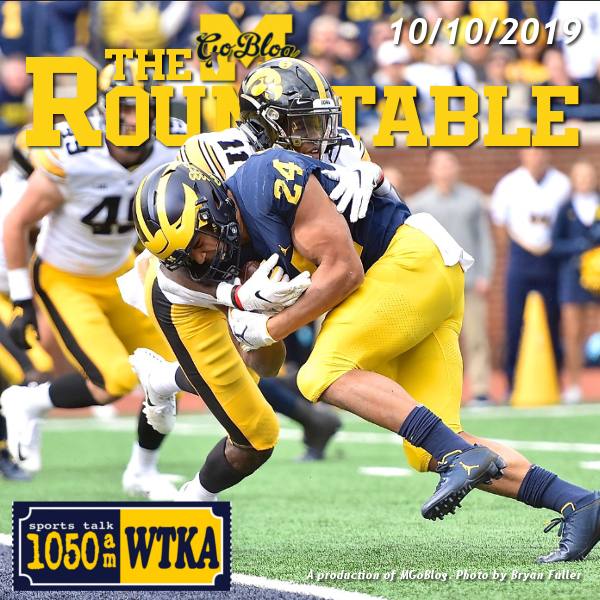 Things discussed:
PFF loved Hutchinson but the entire DL. Against two first round OTs it was impressive.
The one hold on the guy with Kemp wasn't a hold but some of the stuff they let go was insaaaaane.
NCAA should give Kemp an extra year, right?
A plan for crossing routes!
The offense, oy. Solution to QB situation?
Sam: Harbaugh seeing things in practice that don't happen in the game. Ten-man football.
Brian: Disagree. More like Michigan's limiting stuff they can do, don't have adaptations to adaptations.
Borges and Brian agree: Black had to make that block to end the game.
Sam: Missed explosive run plays is altering our perception. Brian: Michigan not making people wrong.
Around the league: is PSU going to get Kinnick'd?
Michigan State can beat Wisconsin? Craig's down for that one.
Expect John O'Neill crew this week, yay.