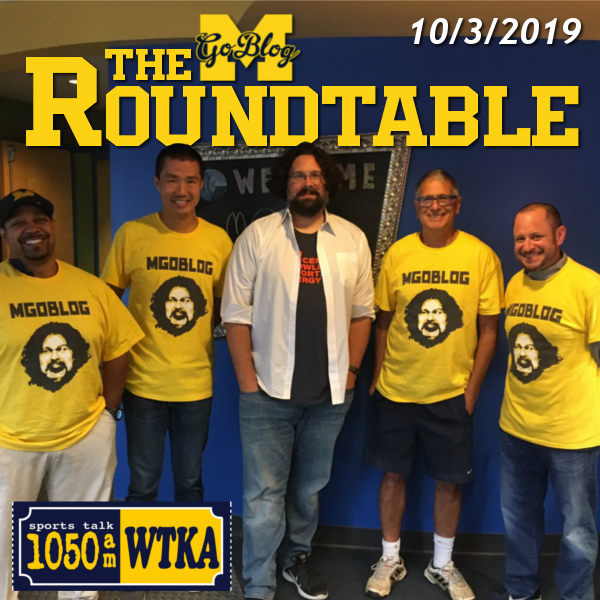 Things discussed:
I figured out what to do with all the shirts HTTV backers say "give to someone deserving."
Gave Shea some easy reads, half-field stuff that shows off his talent for throwing on the run and simplifies things.
Offense scaled back significantly, especially RPOs and zone reads.
Going to have to add some layers of complexity down the line.
1 million people taking an interception in stride tells you how badly we all want Shea to unleash the dragon
Power/Inside Zone/Outside Zone: If you're running all of them you're not good at them. Have one you're really good at, one you're good at, and one you can surprise people with.
Michigan's zone is too focused on getting to the LBs not scooping and sealing the DL.
RBs are doing well; if Michigan can reincorporate the QB run game they're in business.
Cam McGrone, Cam McGrone, Cam McGrone. His good things were opponent-invariant.
Danna had a good game (opponent-variant), Dax Hill best athlete Michigan's had since…Charles?
Ross to WLB?
Two guys back on punt returns: response to Aussie punters.
Iowa: Surprised by defensive falloff, offensive success. Todd McShay Big Ten West 1st Rounder of the Year.
Ferentz saves up all his good decisions for this game (apparently so does Paul Chryst).
Around the Big Ten: MSU defense great until Penix.