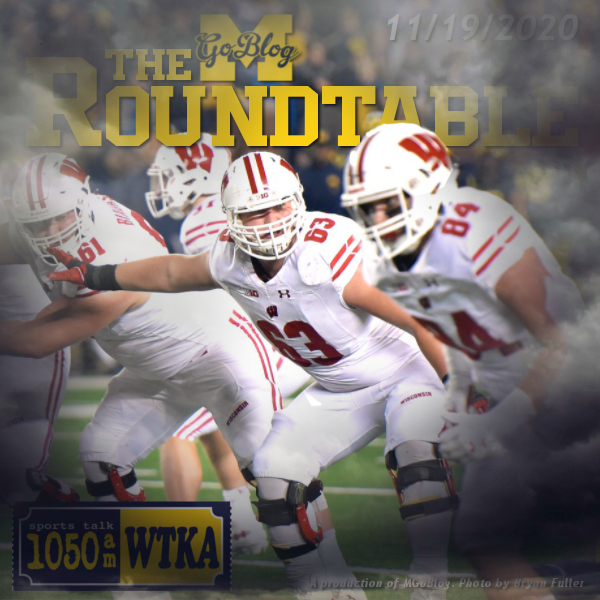 Things discussed:
The Wisconsin disaster: what's wrong with the program?
Craig is having technical difficulties.
Seth: FUNDAMENTALS. Decide what your system is and play the guys who are best at it. Give yourself a floor.
Sam says they're thinking of a QB change, trying new things to see what sticks.
Joe Milton broke down. Andrew Vastardis isn't getting it done.
Different guy is breaking down any play. Can't fix that in a week or three. Michigan's going to be under .500 this year.
You can see all the decisions that got them where they are, but where do you go from here?
"We're the Rutgers now."
Brian is Head Coach for a day.
Recruiting: Still works? Still works. Give JJ McCarthy and Junior Colson credit. 2022 5-star defensive backfield is on the way?
Recording is here: https://twitter.com/michiganinsider/status/1329426134719631368?ref_src=twsrc%5Etfw