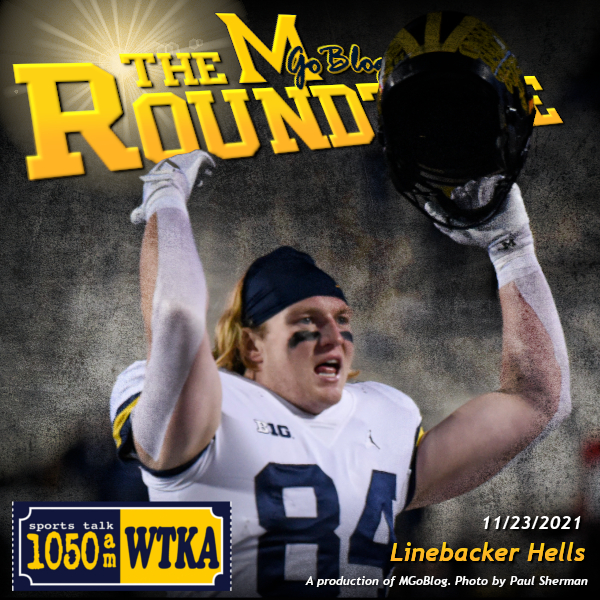 Things discussed:
Michigan history corrections.
Maryland: Michigan was looking past then, Donovan Edwards brings a new dimension.
McNamara performance: not like MSU because he wasn't getting pressure, his reads were more open, and his receivers helped him out more. It was a good performance—just stop throwing it off his OL's helmets.
McCarthy: Perfect game for him because UMD's secondary falls apart, gives their running game more space, POPS. Also definitely not the starter.
OSU-MSU: Not surprised MSU fell apart in the secondary, surprised they couldn't move the ball, but that happens when they lost their Heisman candidate to an ankle thing.
M-OSU: How do we win this one? Beat their linebackers, screw with Stroud's reads, get pressure, and get the ball to Michigan's playmakers. #SpeedinSpace time.
Nebraska/Penn State vs OSU through-lines? Both teams make life hell on linebackers!
We talk about OSU's receivers, what about Michigan's receivers?
Michigan is the best team Ohio State's faced this year (yes including Oregon), and Ohio State's been in some games this year.
Seth: It's going to matter if Ojabo and Hutchinson are allowed to play football under the rules.
Hoops: significantly down on Houstan, who's not a 3. Johns has no confidence. Team is shooting <28% from three so they're not punishing you for doubling Dickinson.