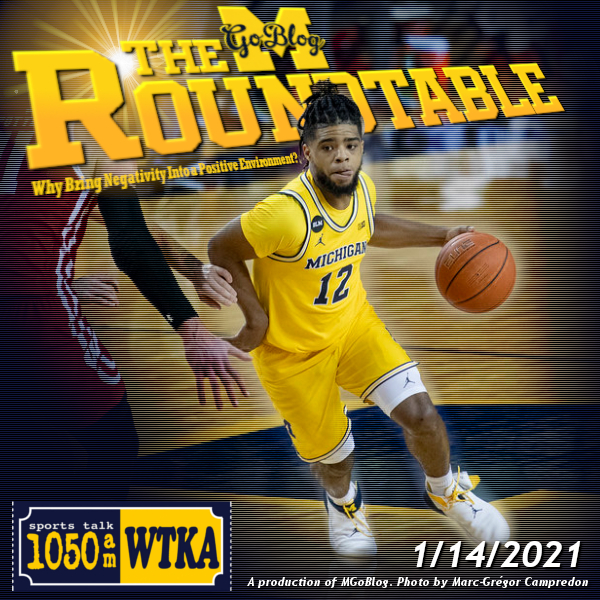 Wisconsin game discussed:
The officiating was so good Greg Gard complained his team didn't get called for enough fouls.
Wisconsin couldn't drive with Trice. Thought they could post up Livers with Reuvers and Smith with Davison
Mike Smith has become a lip-curled defensive Michigan point guard in record time. Could he return?
Too good to be true? Sam: defense is consistent. Seth: it might be because they have so long between games.
Who's the most indispensable player on this team?
Minnesota preview? Both Gach is not going to beat you. Who do you like in a second matchup: Juwan or Pitino?
Mike Hart/Mike McDaniels/2021 quarterback:
Have Hart do all the pressers. IU fans despondent.
Sam: helps recruiting.
Craig: helps the feels.
Seth: helps behind the scenes with program guys, HS coaches who've been down on the program.
At least we can take solace in the fact that if Najee Harris was going to bring joy to Michigan fans…
Possible that Milton transfers but Michigan won't get a transfer unless they find a guy who can start immediately.
Hockey things discussed: