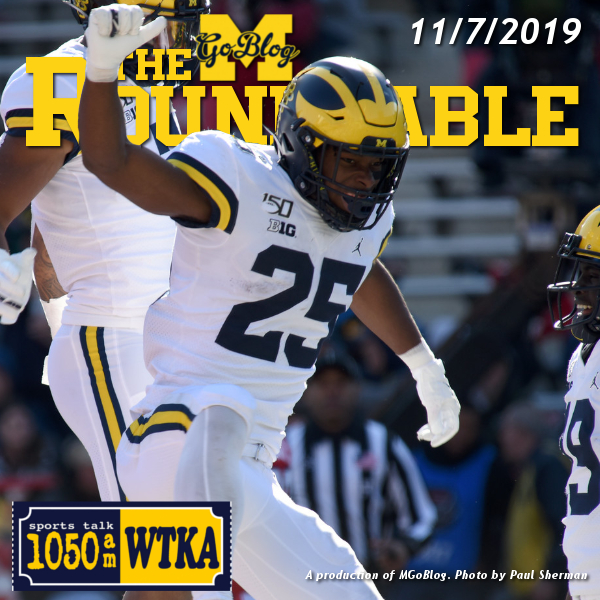 Football things discussed:
Bad OL we've faced warped our ideas of how good the defense holds up inside. Maryland had some good guards, managed to beat the DTs.
Don Brown has warped our expectations for defense: aw man they got over 200 yards because of garbage time.
Nico Collins has drawn 7 PIs this year, which is more than anyone in the country on a per throw basis because the leapy Kentucky guy whose quarterback is the source of the tagline.
Michigan was pretty good at adjusting to Maryland trying their best not to get edged by having the backs cut back inside.
Brian: backs haven't been leaving yards on the field.
There's a line between rearranging the deck chairs and having some continuity.
Hoops:
Different reactions to getting up 30 and then it's 4.
The Ivory Towers personnel: Castleton with Teske makes things very big.
Brooks when he is shooting well is a starting two, still think Franz is going to be on the court when he's healthy.
Craig argues this having not seen him play college yet—he's sold on Brooks at the two and Franz is at the three and Livers is at the four and Johns is on the bench. Doesn't like the Ivory Towers.
State is good, until you get to the Keebler Elf.
Gotta work inside-out, get something closer to Beilein's turnover rate.