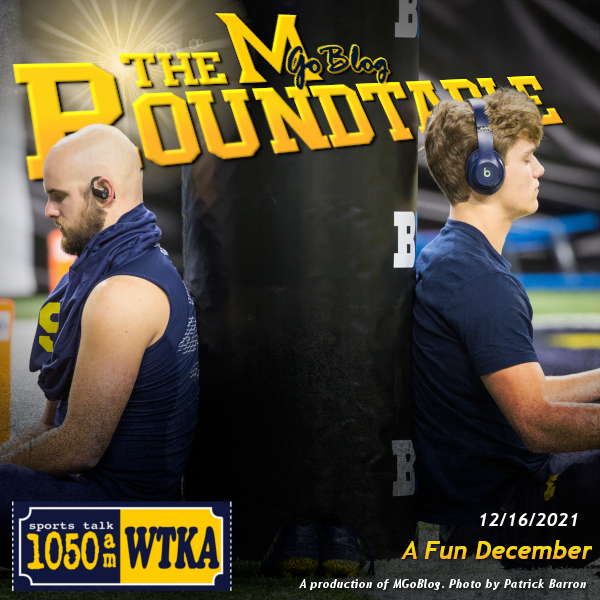 Things discussed:
The softness of Ohio State fans: fainting couches for Desmond making fun of their OL.
Happy Urban Meyer fired morning.
Big Ten recruiting and realignment. I pitch my Showcase idea again, because it is the perfect solution.
HBCU takes the #1 overall recruit and the SEC feels entitled. You can't pay players to choose your school over better career options, only we can do that.
This recruiting class: Brian loves that they used their championship to finish, I love that Michigan recruited to their strengths and soft spots in the system.
Who's going to play next year? Johnson. Mason Graham, probably Sabb or Zeke Berry. Going to see more Macdonald amoeba.
OL recruiting? They've got an extra year of eligibility for everybody.