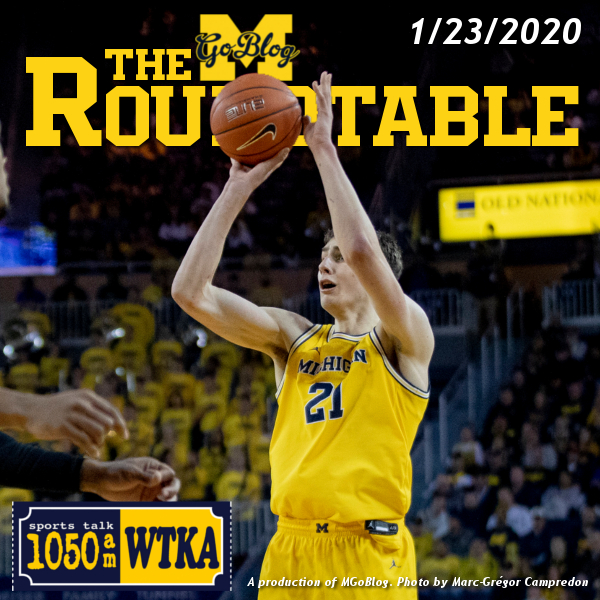 Things discussed:
Shots not falling, perimeter defense? Could Livers have saved this?
Michigan gets a lead and then five turnovers in the next 2 minutes
Sam: Maybe run the offense through Teske? Cutters?
PSU did a good job of funneling usage to X. Michigan has three guys who aren't a threat against good defenses, which is two too many.
Michigan's 25% from three in renewed conference play. He makes a few of them and has gravity.
Lost Poole, Iggy, and Jalen Wilson from the list of guys who should be on the wing on this team. Franz's issues are ???
Why not give Cole Bajema a few minutes?
The fact that X can't shoot is a problem, but he's not the team's problem.
Terrifying observation: The Big Ten might have addressed the home/road officiating—nice of that to happen after Michigan's played 67% of their games so far on the road, right?
Free throw whistle is now 69-11. Most is style of play: X doesn't force contact. Most of the guys are jump-shooters.
New assistants things discussed:
Fine with Jean-Mary, Brian has a problem with a one-year rental on Shoop.
Sam: Michigan prioritized Campanile instead of going for the Kentucky guy Brian wanted