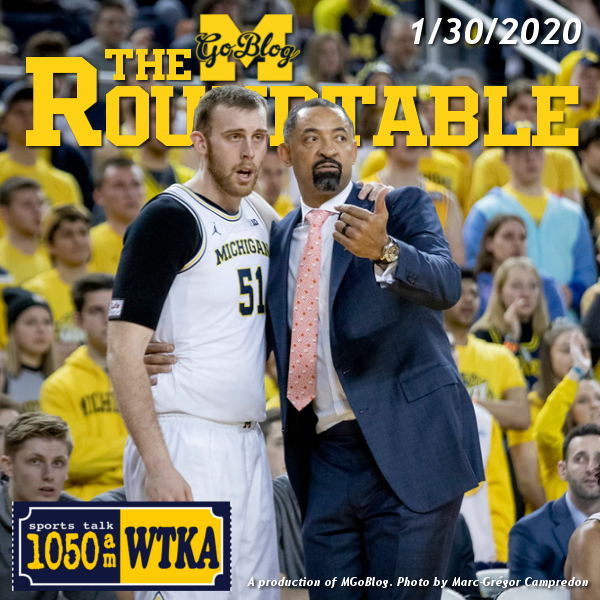 Hoops Things discussed:
Shots and the not of the going in. Also free throws.
Juwan was noncommittal about the length of X's suspension.
Fan: "Why am I watching a MAC game?" nailed the sense of that game.
Believe whatever's going on with Wagner's shooting it'll get fixed.
Also have to believe opponents who shoot 29% hitting 54% of contested and super-long threes isn't sustainable.
Teske was playing a little passive—playing Davis seemed like a response to that.
Aggressive Johns >>>> Regular Johns but it was Nebraska.
Craig: Without X and Livers they can't win more than 2 more games
Is there a redshirt possibility left for Bajema?
Hockey Things discussed (18m):
Back from the (unlucky) dead!
Team plays sound. Beat ND and tied PSU on the road this week.
Johnny Beecher is huge and flies around the ice.
In a HUGE hole, have ten regular season games left and need to get lucky to have a shot at the tournament.
Cavalry coming: like a class with 5 five-stars in it.
Baseball things discussed (30m)
Pitching staff was gutted, pitching coach interviewed around MLB and stayed.
Velazquez and RJ Moten off the football squad: can they help soon?
Getting some guys coming off injuries to replace the seniors who blew up last year.
Smart how they exploited baserunning. Philosophy and speed is there.