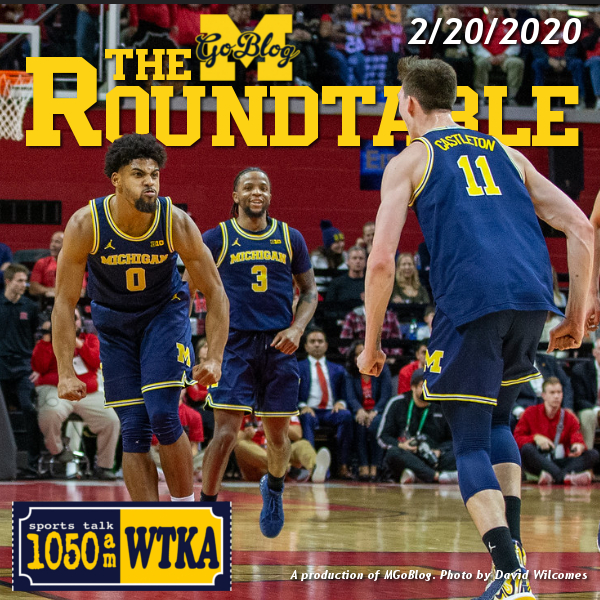 Things discussed:
Rutgers is a terrible shooting team. They needed half a dozen ludicrous shots to get to inefficient.
The Castleton'ing.
IU: hard to judge because Indiana's coaching was so bad. If there's one school that ought to be firing their coach right away and hiring John Beilein, it's Indiana.
Craig: Indiana game was their best of the season. IU's backcourt can't play man—whenever they tried something other than the high hedge X was killing them with they were running into each other.
How far up is Michigan trending: top four?
Brian sexy reads Jacob Young's stat line after the guy talked crap at X all night.
Caller: What to do with Beilein? Cleveland/Dan Gilbert have a terrible culture. The Cavs are high schoolers who rejected an adult.
Andre Drummond, nobody is picking up that player option.
Beilein walked into moronic management. What did he do at Michigan: he was careful about picking players based on their personality.
INCREDIBLE GOLLUM IMPERSONATION AT 29:00
Dantonio versus the Photo.