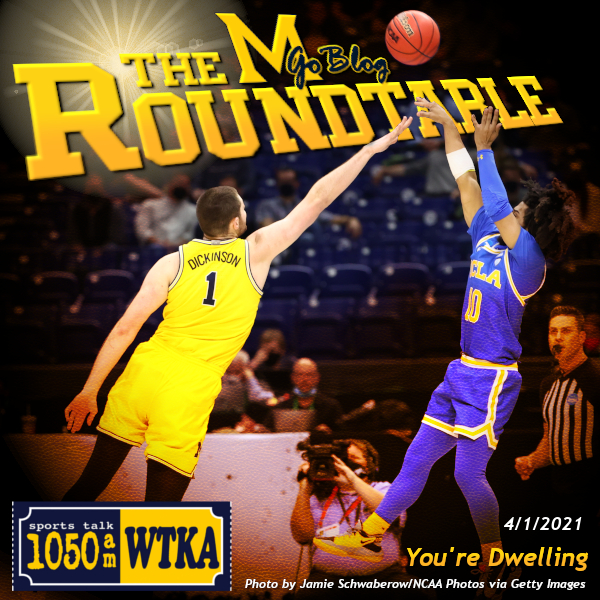 Things discussed:
Tough game to lose, Michigan could have done one more easy thing right and they win, UCLA could have done one more really bad thing and not gotten away with it, and lost.
Oh right, the missed hook and hold. Grrrr.
You could hear UCLA calling out Dickinson's movements.
Mad that Michigan didn't go to Chaundee more.
Be mad about the coaching though? Juwan Howard is the national coach of the year and has the best class coming in.
Next year's class: Frankie Collins has more lip curl than any guy before him. 
Caleb Houston lets the game come to him.
Moussa Diabate—makes you so switchable you can get away with mismatches elsewhere.
Which 5th year guy would you want back?