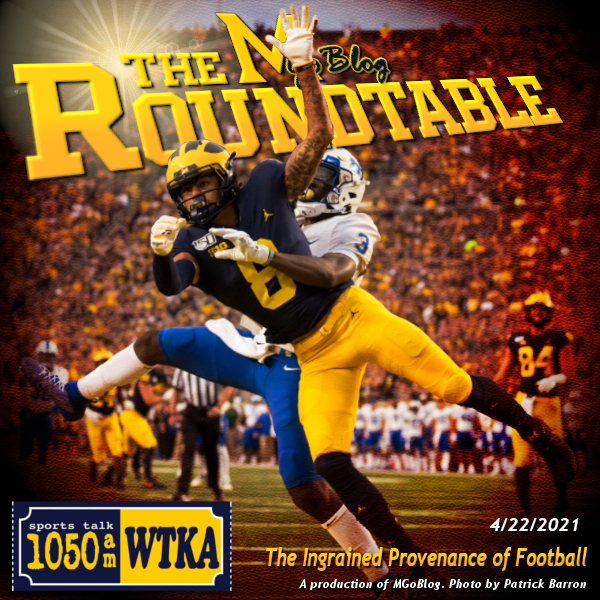 Things discussed:
Gymnastics Natty!
BTN Plus is awful. They are making it impossible to grow their fanbases because you have to be hardcore to be there. Production is the pits.
Was Michigan right to quash their spring and keep the spring game to a minute of useless tape?
Big discussion about how the program is killing any goodwill that's left, only letting the haters air their grievances.
The 20- and 30-somethings aren't as tied to Michigan anymore because they haven't been engaged. They're Dave Brandon'ing.
Basketball: did the opposite. Craig tells the story of Beilein walking the media through a practice.
How did Al Borges benefit from inviting Heiko in?