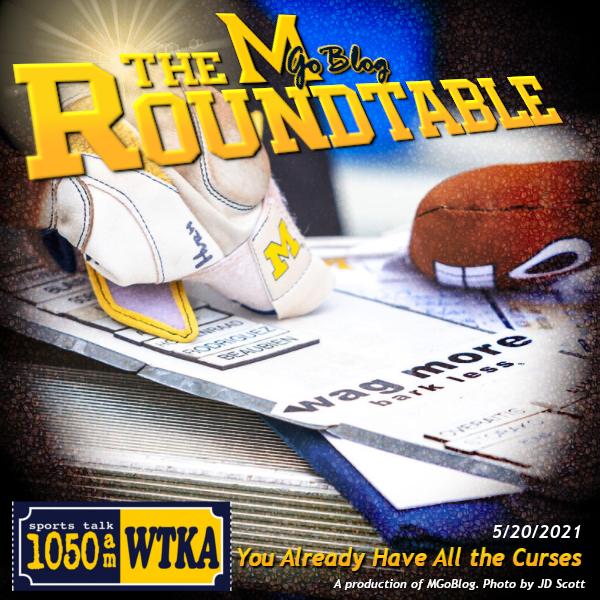 Things discussed:
Seth & Craig come on early (Sam is out sick) to talk about sports analytics
Softball seeding: Michigan got hosed, the Big Ten got hosed, Washington and the Pac 12 got hosed even worse. Seeding was absurdly SEC-biased.
Committee based it on the Big Ten not playing out-of-conference games, punishing the conference for protecting their players during a pandemic.
Will this be what finally pushes the northern schools to leave the NCAA and create their own summer league?
Would they adapt Bakich's proposal to make more money? Brian: plausible. Seth: no, because they're a cartel, and the small schools are driving it.
How scholarships work in softball/baseball now.
Matt Campbell turned down the Lions, would you?
Oregon State DT transfer, and Michigan's Ravens-like front: will it work?
Hockey: Brian crosses fingers that Michigan Hockey Summer leaves us at least three of the four guys about to get drafted.
Hoops: Are they a 1 seed? Their floor is really high, a bit on Bufkin.
Track is good.
Let's change the field hockey rules.