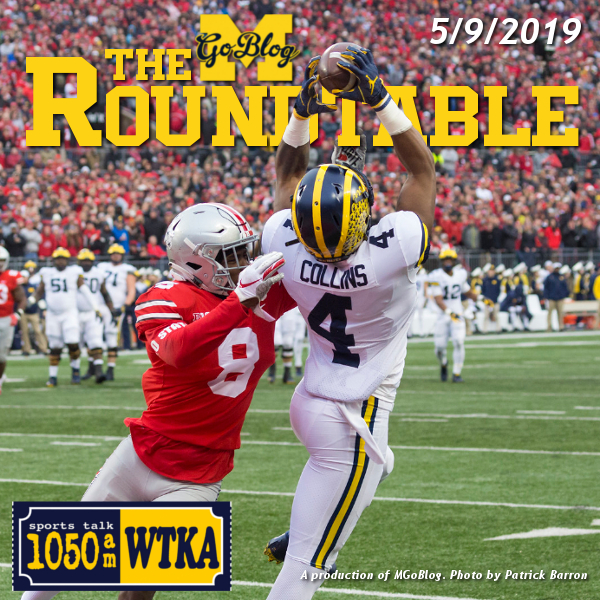 Note: I did my best to remove the buzzing. –seth
Things discussed:
The South Africa trip: given the structure we're in, it's a good thing Michigan is doing, for the players and for Michigan.
Roster review: Not appreciating Nico Collins enough.
Defensive tackle definitely the biggest concern. Think Dax can handle Rover.
Indiana and Ohio State abused Michigan's third corner and that was true. Now with two fewer corners everyone's going to be going after us there.
College basketball trial: A couple of more convictions. Dawkins is contending they weren't bribing AAU coaches because you want to pay the players.
Craig Ross recalls the Jai Eugene recruitment: told Fred Jackson they were gonna take care of his baby, mom got a house, dad got out of jail…Jackson says "Okay kid, go to LSU."
Coaches know but don't tell. Lloyd knew, Bo knew—you don't talk because it will just hurt your program. Remember the top-100 guy who was crying because if he couldn't sign with Bama he would be out life-changing money.
Dawkins types offer to "help" with the recruitment of kids in return for coach steering kid to agent.
Easiest fix: give them image rights and let them sign with NCAA-approved agents.
NCAA has on multiple occasions (Crawford/McGary) has taken away a kid's education for no reason.
Franz Wagner: assume Michigan lands him, what is he? A 6'7" version of Poole. Sam says he makes plays for others too.