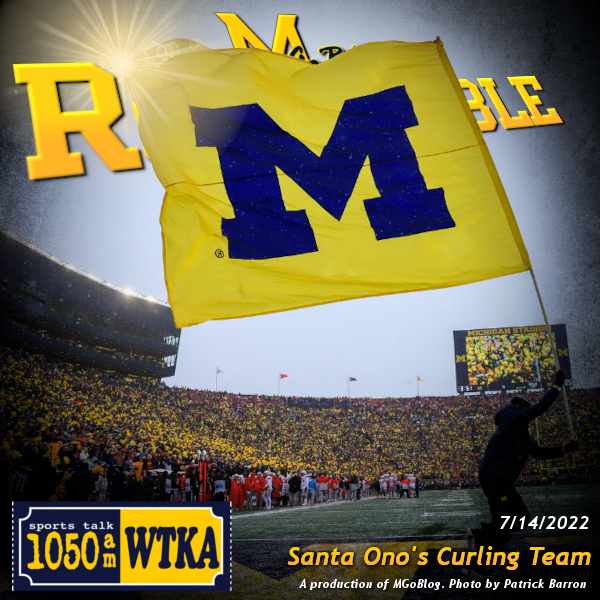 Things discussed:
We flaked completely and didn't talk about Moeller, who was supposed to be the top of the hour. We'll make it up, because as soon as we got off air we realized there's probably an entire hour of stuff we wanted to talk about there.
Welcome Santa Ono! He's not going to suddenly change NIL; he does seem likely to be a guy with a more long-term vision during a period of huge transitions, and could help them with the transfer problem. Michigan is an old institution with a lot of institutional momentum; you're not going to change everything about it in a week.
Baseball assistants reviews.
Three new linemen: Really like the two ends—these are the kinds of guys Michigan's been winning with.
Acheampong: we like guys you need to teach football because they don't have bad habits.
Etta specifically: remember when they turned down Justice Finkley? They didn't turn down Etta—he has the length they're looking for to play outside->in.
Herring: Michigan sees him as a guard only and they need tackles, but you don't turn down a guy like that.
Sam: In good shape with Nyckoles Harbor because he can stay a receiver here and therefore keep doing track.
Hoops talk: Big Ten lost a lot of centers, IU and Illinois (also needs a center) look tough, but high floor for Michigan with Hunter and a ton of spacing. Lose a lot on defense, but they have shooting at the 1 and 4 to make up for it on the other end. Kobe Bufkin is the mother of all X-factors. Llewellyn comp: Jones or Smith? Seth: This is the year we're going to say "Frankie, what were you THINKING?!?"
Hockeytalk: Looks like they're going to keep Mel, recruiting still going well, couple more 1st rounders. Also a high floor with the best goalie but too much youth to be a 1 seed.