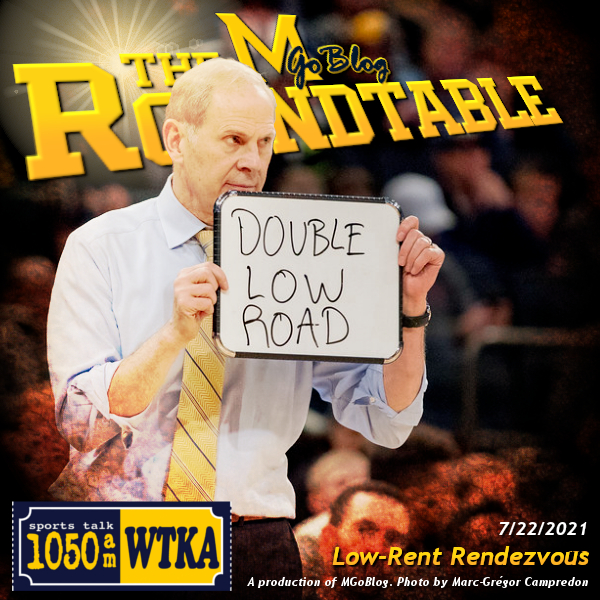 Things discussed:
HAIL TO THE VICTORS 2021 is HAPPENING: Let's get this funded today! 
Oklahoma and Texas to the SEC?
Who leaked it? Mizzou and A&M possibly, since they seem to be hard no's.
Are there two other No's in the SEC? Florida/Georgia don't want Bama in the East perhaps?
Seth's plan: If Texas & Oklahoma go to the SEC the Big Ten's only play is to combine with the Pac-12, rotate cross-country games, and play your pods every year, then play a championship at the Rose Bowl. Big Ten can send Nebraska to the West to even things out (and restore Nebraska-Colorado).
Craig: What about Toronto? We…can't argue against it.
Duke? Their lawyers can get them out of the ACC.
Should academics/AAU membership play a role in Oklahoma to Big Ten? Seth: Hell no. That's a legacy from the early 1900s when certain schools like Notre Dame had professional teams of players who weren't enrolled at the school.
Seth talks about the Ticket Watch column from yesterday.