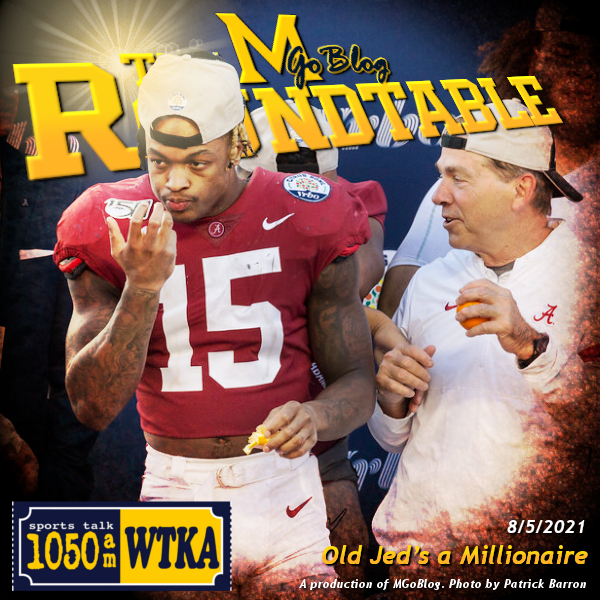 Things discussed:
Tarris Reed: Expect him to commit tonight. Solid big who will be around for a few years. Not a one-and-done.
Emoni Bates: Somehow managed to finish "high school" 2 years early, using colleges as leverage for a pro deal.
But Jett Howard might be a two-and-done.
NIL: Michigan is slow off the block. Endorsements are pennies, money is coming from boosters.
Sam: Amateurism was always a scam. It wasn't about character; it was about classism. Coaches & administrators started getting paid like pros and it blew the whole model up.
Make an NIL fair. What do you think it should be—don't use NCAA's standard because they don't have one.
You don't become the Pac12 commissioner by being a competent individual. These are rich guys who didn't have the competence to be in charge of something actually important.
Expansion: Sam: SEC is smart, setting themselves up for when they have to share TV money with the players.
Big Ten plan: Step one is see if you can make your own mega-conference with ACC and Pac schools. Then look at adding the Pac. Kansas? Take their basketball program.