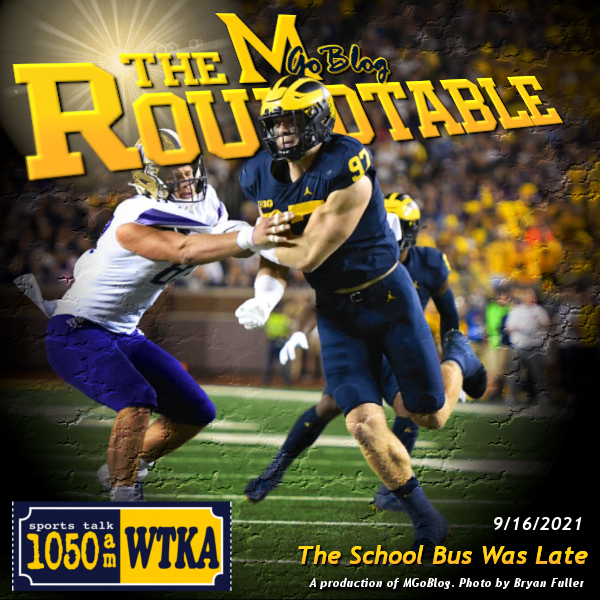 Things discussed:
Welcome back Brian.
Thank you, John Donovan. Our defense had it easy.
Mazi and Hinton came in for Aidan-like scores but CONTEXT.
Hello there Rod Moore. Junior Colson less encouraging.
Ryan Hayes PAVED. Counter worked, why stop?
What does this say about the passing game? They clearly don't have much confidence in it.
Seth: You play an opponent. Washington had safeties way back. Michigan has RUNNING BACKS.
Hockey recruiting: the Alabama of hockey, except recruiting matters less in this.