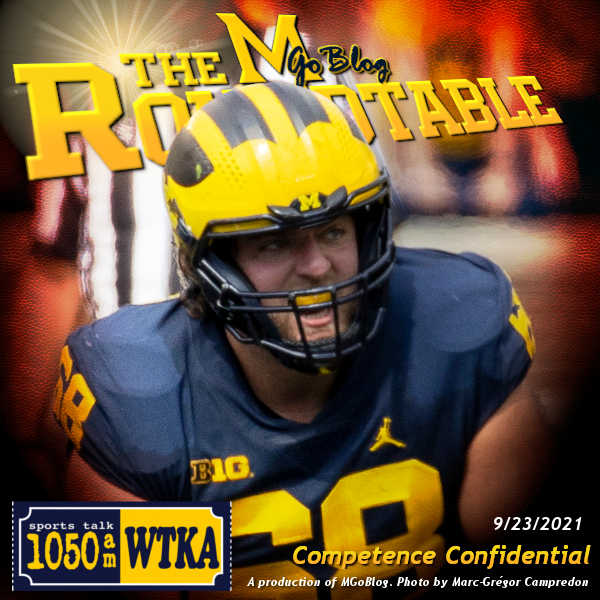 Things discussed:
The opening makes sense if you heard what we were tearing up laughing about before the segment started, which is Vance Bedford saying Michigan fans who aren't excited about this running game need to take some Viagra.
Sam wants our thoughts on how well the team is playing vis a vis preseason expectations.
OL charting: They don't screw up very much! This game was like 80%, and when one guy made a mistake they fixed it.
Seth: JJ McCarthy has some competition for AJ's best friend because Vastardis can move. He's draftable.
DL charting: They don't screw up very much either! Came back to Earth from Washington but not a weakness, and Hill-Green and Gray have been surprisingly effective when the were expected to be sore spots.
Caveat: haven't faced good QBs yet.
QBs: should they find a role for McCarthy? Seth: yes. Other guys: no.
Rutgers and Wisconsin previews.
What's going on with Kerry Coombs and Ohio State?